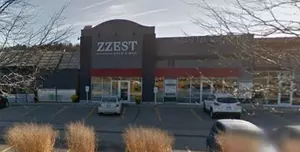 Popular Rochester Restaurant Closing at the End of Summer
After seven years, a popular Rochester eatery is about to close its doors for good.

ZZest Café & Bar will close on Sept. 16th. Owners LeeAnn and Jerry Zubay are inviting people to stop in through the summer, "Thank you, thank you! so much!! for all your support over the last 7 years. What fun we have had! Come back and see us this summer! It's party not a funeral!"  A note published on their website reads, "We have truly been honored to have been a part of the new, ambitious and fast growing restaurant scene in Rochester. It is certainly different than when we started in 1978. All in all, it's been a fun ride, so we thank you!"
Fans of the restaurant took to social media to express their sadness.  You can read comments in the Facebook post below: