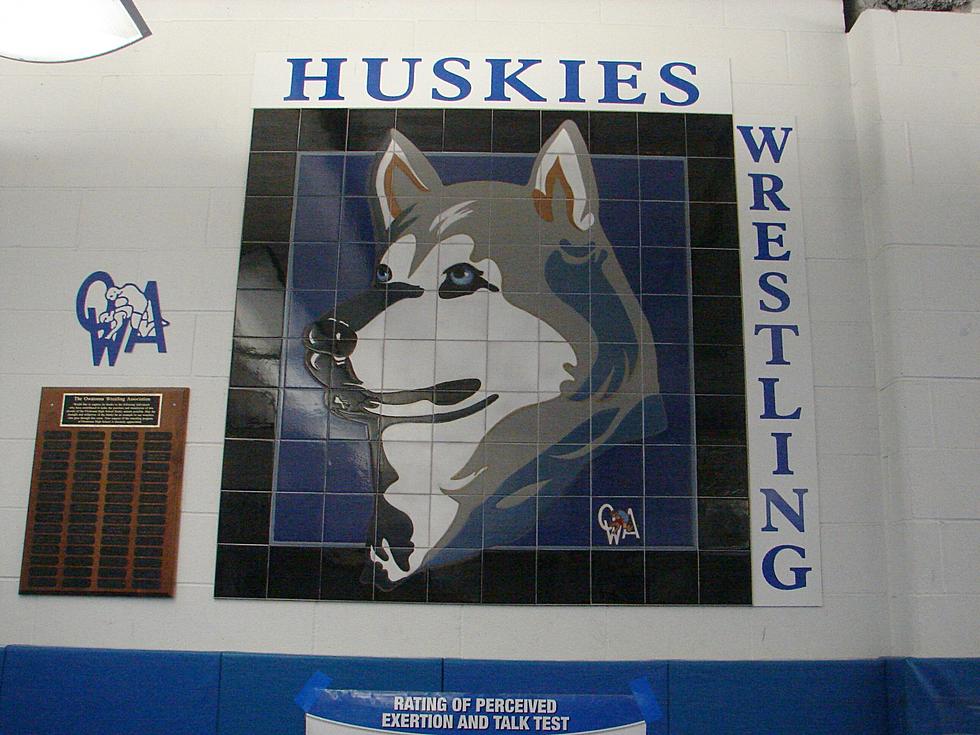 Owatonna State Champ Joins Wrestling Hall of Fame
Roy Koenig, Townsquare Media
In early March, when group gatherings were still allowed, Owatonna High School graduate and two-time state wrestling champion Derek Johnson entered another hall of fame. Johnson, who was inducted into the OHS Athletic Hall of Fame last fall, joined the Mayo Civic Center Region 1 Wrestling Hall of Fame.
Johnson won back-to-back individual state titles in 1999 and 2000 and was a member of the state championship team in 1998. The Huskies were runners up at the state tournament in 1999 and 2001 as well. He won two other individual medals at state and was a part of four consecutive Big Nine team titles.
The Guillotine posting of the ceremony states, "One of the most dominant lightweight wrestlers in Owatonna wrestling history, Derek was a four-time state place-winner. He won two state titles. His career record was a sterling 168-12."
"Derek was a key leader in Owatonna's four-year run, winning the state team title in 1998, state team runner-up finishes in 1999 and 2001, and consolation champs in 2000. He was an Academic All-American. Derek earned a scholarship to the University of Wisconsin but had a career-ending injury." Johnson's grandfather Del Johnson is also a member of the Mayo Civic Center Hall of Fame.
Faribault's Jesse Armbruster was also in the induction class. The Guillotine said he is, "one of the finest wrestling in the history of Faribault High School and Augsburg College. He was an All-State wrestler, team MVP, and went on to greater heights at Augsburg...He has coached for 28 seasons at Faribault...and is closing in on 300 career wins." Armbruster is also a member of the Augsburg Hall of Fame.
Others joining the Mayo Region 1 Hall of Fame were Don Dahl of Dover-Eyota, the father-son combo of Ron and Eric Sanders from Wabasha-Kellog, Justin Smith from Winona, Dave Erickson from Stewartville, Ed Hruska of Rochester, and Heidi Schmitz from Stewartville.
The Guillotine also announces that the May 2 ceremony for the Dave Bartelma Wrestling Hall of Fame is postponed to October 3. Click here for more information on that event.