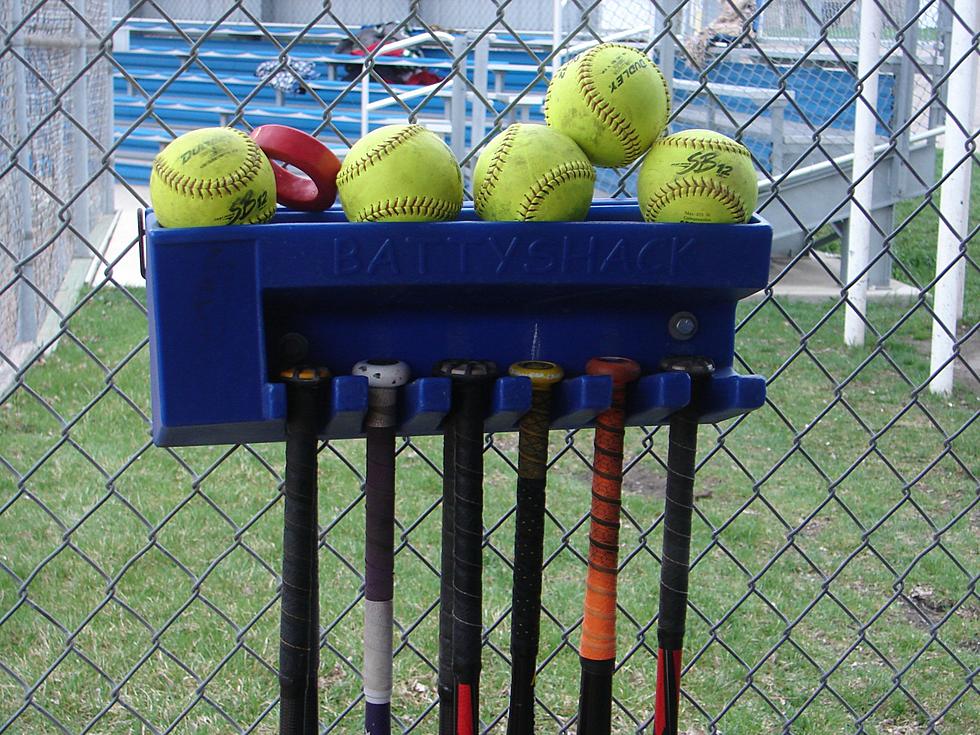 Owatonna Softball Outlasts Red Wing in 13 Innings, Extends Winning Streak
Roy Koenig/Townsquare Media
Owatonna's scoreless innings streak ended Thursday night in Red Wing, but Huskies coach Jeremy Moran was happy to take the 4-3, 13-inning victory. "So it was good to see [us] just finally find a way to win at the end and it made for a much better bus ride home," he wrote in an email recap.
The fastpitch softball teams were down to their final at-bats, "We were told at the beginning of the 13th that this would be the last inning due to darkness," Moran stated with no lights on the field at Red Wing. He said each team had runners on base during the previous innings.
Katelyn Bentz, who had three RBI on the day, got aboard in the 13th and was driven in by Parris Hovden. In the home half, Kendra Bogen made a catch deep in the right-field corner to secure the win.
OHS trailed 2-1 entering the seventh and scored twice to a take a 3-2 lead. Red Wing tied the game. Moran told the team, "It was good to see [us] continue to battle after giving up the tying run n the bottom of the seventh inning. A momentum swing like that would [have caused] some teams to give in, but we didn't and it was good to see us recover from that."
"Offensively, it was not our best night. We really struggled hitting today and a lot of that is credit to how well Rumstud was pitching...[Our] defense came up big again tonight as it has been all season," said Moran. "Pitching also continued to perform at a high level as Parris Hovden and Kennedy Hodgman combined for the win, only allowing two earned runs and seven hits over the 13 innings while striking out 17."
The Huskies improve to 6-0 overall and 5-0 in the Big Nine. Since giving up a run in the first inning of the season opener against Rochester Century, OHS went 29 innings without allowing a run until the Wingers scored in the third inning Thursday.
They play Saturday, April 23 at the Ranger Classic in Forest Lake where they will face St. Francis, Elk River, and Brainerd. Moran is happy to play teams Owatonna doesn't usually get a chance to see.
5 Reasons To Become An Organ Donor
Organ donations save lives... it's that simple. And there is such a constant need. If you would like to sign up to be a donor,
just click here
.
Inside The Rock's Vacation Rental in Hawaii
Take a tour of Dwayne "The Rock" Johnson's vacation rental in Hawaii that comes with its own private beach, waterfall and hot tub.