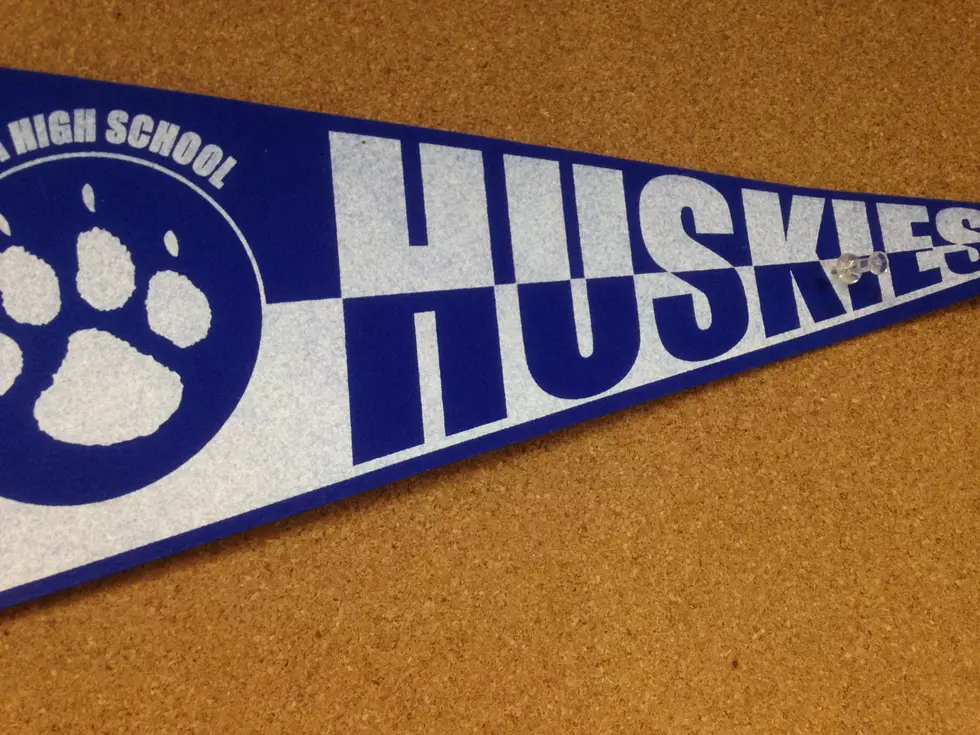 Owatonna Rolls On; Blooming Prairie Falls to WEM
Roy Koenig/Townsquare Media
Owatonna's girls' lacrosse team remained unbeaten in the conference with a dominating 18-5 triumph at Northfield Monday night. A pair of seniors led the scoring barrage. Lyric Broton netted seven goals and Skyler Eaton added five. The defending Big Nine champ Huskies (6-2, 6-0) host Mankato Thursday at 7:15 at OHS. Coach Dan Paur was a guest on Saturday's high school coaches show. Go here to listen to the Owatonna interviews from May 4.
The Owatonna boys dropped a 14-9 game to the Raiders at OHS Monday. Senior Tommy Wall scored four times, earning a 'game ball' from the coaches. Senior Joe Edel also won a 'game ball' for his defensive play. The Huskies go to Mankato for a 6 pm game Thursday at Kennedy Elementary School.
Blooming Prairie softball lost 4-1 to Waterville-Elysian-Morristown Monday. BP committed four errors. Marti Snider and Julia Worke each had two hits including a double for the Awesome Blossoms. Riauna Bishop tossed six innings giving up just four hits and striking out five. Blooming Prairie hosts NRHEG Thursday.
On the baseball diamond, WEM beat BP 6-1. The Buccaneers opened the game with a three-run first inning off a BP miscue. A dropped fly ball with two outs allowed two runners to score. WEM followed with an RBI-double. A couple of other balls deemed catchable fell in later in the contest.
Coach Matt Kittleson indicated, "We make a lot of plays we maybe shouldn't make and then botch routine plays."
BP had chances to score more, "We also were not able to get timely hits. We left seven runners stranded tonight, including once with the bases loaded. We have to capitalize with runners in scoring position," Kittelson added.