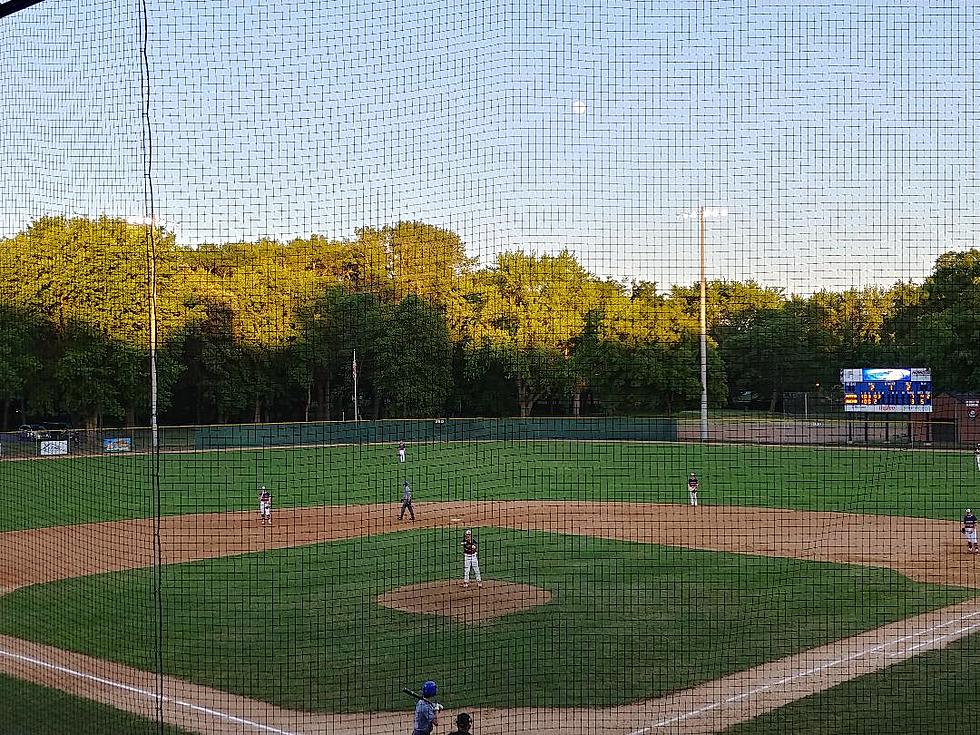 Owatonna Legion Baseball Rallies Late; Was it Enough?
Roy Koenig/TSM
Owatonna Legion baseball coach Tate Cummins encouraged his team in the bottom of the seventh with something to the affect of "there's still plenty of game to go."  Post 77 entered the last frame down 11-3 to the Rochester Patriots Post 92. Owatonna rallied for five runs before running out of outs in an 11-8 loss, snapping their three-game winning streak.
After a strike out to begin their last chance at bat, six straight reached base. Payton Neumann singled. Mitch Seykora was hit by a pitch, as was Joey Dub. Jack Helget singled to short right field to drive in a run. Payton Beyer hit an infield single to score another one. Taylor Bogen hit a two-run single. Matt Seykora lifted a fly ball to center for a sac fly that brought Owatonna within 11-8. That's where the rally ended.
Owatonna actually outhit Rochester 11-8, but stranded 11 base runners, at least one every inning. Post 77 pitchers walked nine Rochester batters. Eight of them scored. Post 92 also got a three-run home run in the third inning after two walks.
Next up is a road game at Byron Thursday. Matt Seykora and Beyer are members of the south roster for the all-star series Friday, June 25 and Saturday, June 26 at Chaska.
Owatonna VFW hosts Mantorville Wednesday, June 23 at 5 pm.
The moon over the outfield was pretty cool to see, though the picture accompanying this post doesn't do it justice. Did you know a strawberry moon will be seen in Owatonna Thursday, June 24?
Enter your number to get our free mobile app
Charming Wabasha Home Has an Amazing View of the Mississippi River
This home in Wabasha, Minnesota is so charming but also pretty expensive. It's a huge house and also has an amazing view of the Mississippi River, so no wonder it costs over $1 million!
11 of the Most Devastating Weather Disasters in Minnesota Throughout The Years
We might be full of lakes and "nice" but Minnesota has had its fair share of horrible and nasty weather. Throughout the years we've had floods, fires, storms that have crushed stadium roofs flat, and tornadoes that have destroyed lives.
BEWARE! Look Out For These Dangers In MN Lakes!
After months of waiting, lake season is here! It's time to spend your days soaking up the rays and swimming in the refreshing water. Just make sure you watch out for these potential hazards.