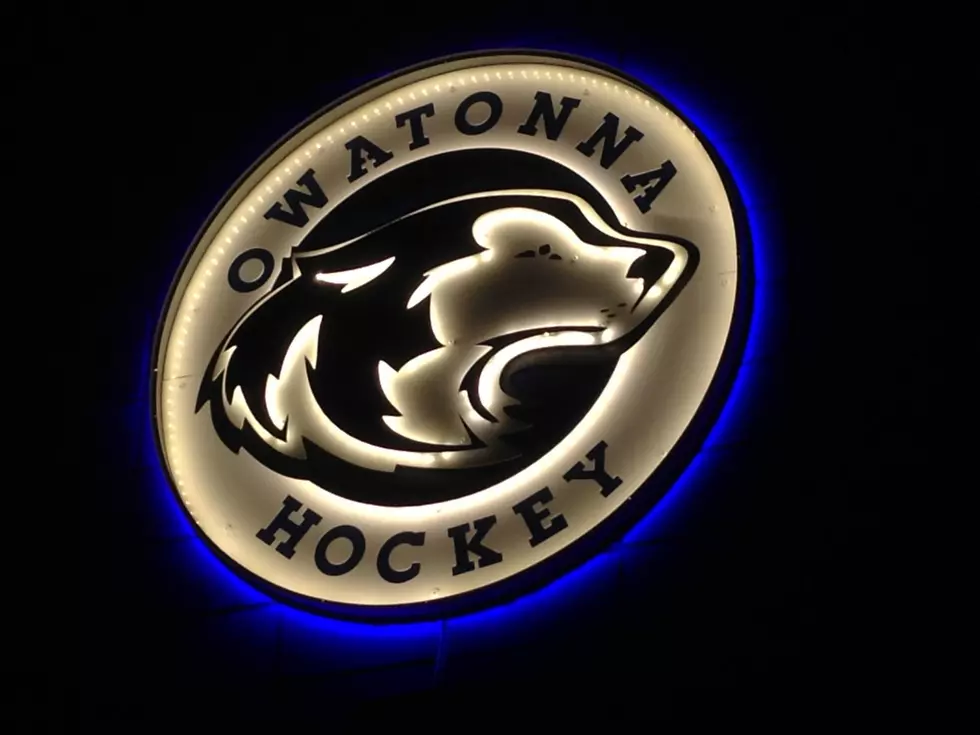 Owatonna High School Names New Boys Hockey Coach
Roy Koenig/Townsquare Media
The Owatonna High School Activities Department announces the new boys hockey coach, pending school board approval, as David Fromm. He will take over after Josh Storm left to take the head coaching position at Lakeville South after ten seasons in town. Storm is a Lakeville native.
A news release from the OHS activities office says Fromm "comes to Owatonna with a wealth of hockey experience. Most recently serving as head coach for the Colorado Thunderbirds AAA program from 2011-2020. Coaching the Thunderbirds, Dave worked with groups from U11 through U18AAA, earning multiple state championships and national appearances."
Huskies Activities Director Marc Achterkirch states, "We are very excited to have coach Fromm take over as head boys hockey coach at Owatonna High School. Coach Fromm brings a tremendous amount of hockey knowledge and experience to the position. Dave will be a great mentor and leader, helping develop great student-athletes on and off the ice."
Fromm has a Bachelor of Arts degree from Minnesota State University, Mankato. He coached at Minneapolis South from 1996-2000 before going to Colorado. He also coached inline hockey internationally as the Team USA head coach from 1997-1999, capturing two World Championships and a Pan American title.
The Huskies had a successful 2020-21 season and advanced to the Section 1AA semifinals before falling to Lakeville North in a thriller. Scroll down past these Owatonna hockey photos to check out the schedule for the 2021-22 season.
Enter your number to get our free mobile app
Who Loves Hockey?
Owatonna High School boys hockey schedule, 2021-22:
December 2, home vs Minnetonka
December 4, at Farmington
December 9, home vs Faribault
December 16, at Albert Lea
December 18, home vs Fergus Falls
December 21, at Rochester Century
December 23, at Eagan
December 28-30, at the Duluth Heritage Tournament
January 4, at Gentry Academy
January 6, at Rochester Mayo
January 11, home vs Hastings
January 13, home vs Northfield
January 15, at Mankato East
January 18, at Academy of Holy Angels
January 20, home vs Rochester John Marshall
January 22, at Red Wing
January 27, home vs Mankato West
January 29, home vs Rochester Century
February 3, home vs Rochester Mayo
February 5, at Northfield
February 10, home vs Mankato East
February 15, home vs Winona
February 19, at Austin
The Ultimate 2021 Summer-Fun Guide For Southeast Minnesota
After the bummer summer that was 2020, you and the family are sure to be searching for plenty of fun events that will get you outside and enjoying the Minnesota summer sun!
Below you will find The Ultimate 2021 Summer-Fun Guide for Southeast Minnesota! All of the biggest events that our area has to offer. If we missed one, let us know on
our app today!