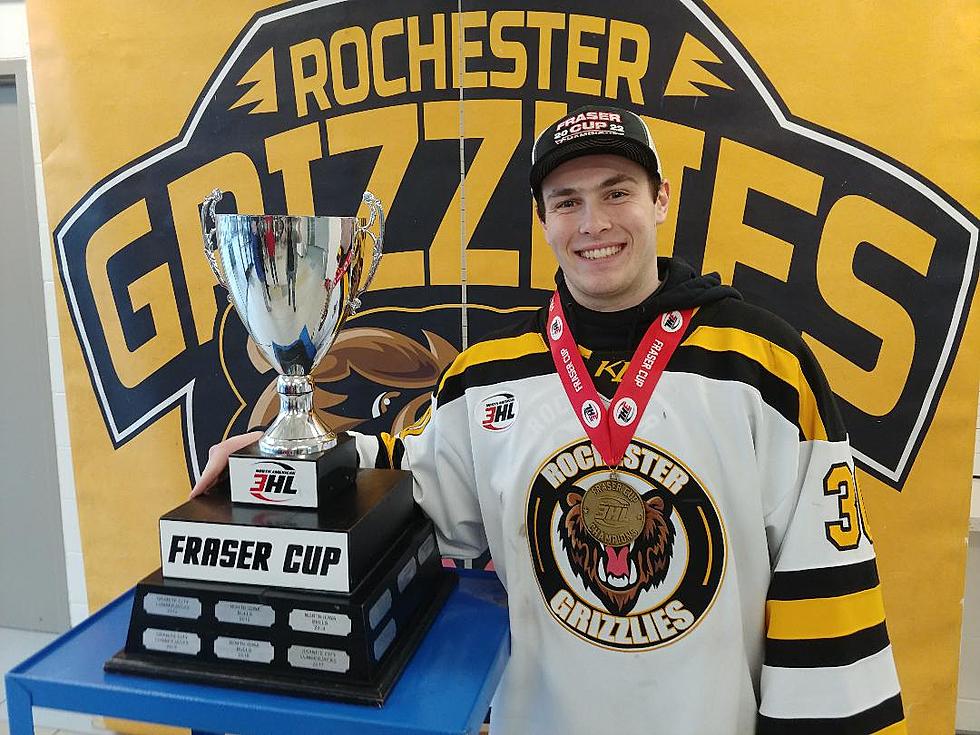 Owatonna Grads Earn Major Post-Season Awards
Roy Koenig/TSM
A pair of recent Owatonna High School graduates have earned major post-season awards. Zach Wiese was named the Goaltender of the Year by the North American 3 Hockey League (NA3HL) for his role with the Rochester Grizzlies. Sophie Amundson is co-Female Athlete of the Year at the University of Wisconsin-LaCrosse. She plays soccer for the Eagles.
Wiese wrapped up his second season with the Grizzlies with a 29-save shutout in the league's title game last month. The league news release states, "Wiese, 20, fit right into the starting role for the Grizzlies this season and backstopped them to the Fraser Cup title."
His 20 regular-season victories and 1.70 goals-against average both ranked fourth in the league.
The Grizzlies also earned honors as Organization of the Year, Community Service Award (Austin Meers), Defenseman of the Year (Noah Roitman), Rookie of the Year (Kyle Bauer), and Coach of the Year (Chris Ratzloff). Rochester is in just its fourth year as an organization. The Grizzlies were top five in league attendance. The team is owned by Mike Cooper and Craig Patrick.
Amundson was a senior for the WI-LaCrosse (UWL) soccer team. She was named to the D3soccer.com All-America Third Team and was named the Wisconsin Intercollegiate Athletic Conference (WIAC) Offensive Player of the Year.
She led LaCrosse in goals (12), assists (7), points (31), shots (53), shots on goal (31) and game-winning goals (6) this season, according to a news release from the University of Wisconsin-LaCrosse. Amundson had game-winning goals in two NCAA Division III playoff games.
ESSLY is an acronym for "Eagle Sport, School, and Life Yearly Awards" at UWL.
LOOK: Stunning animal photos from around the world
From grazing Tibetan antelope to migrating monarch butterflies, these 50 photos of wildlife around the world capture the staggering grace of the animal kingdom. The forthcoming gallery runs sequentially from air to land to water, and focuses on birds, land mammals, aquatic life, and insects as they work in pairs or groups, or sometimes all on their own.