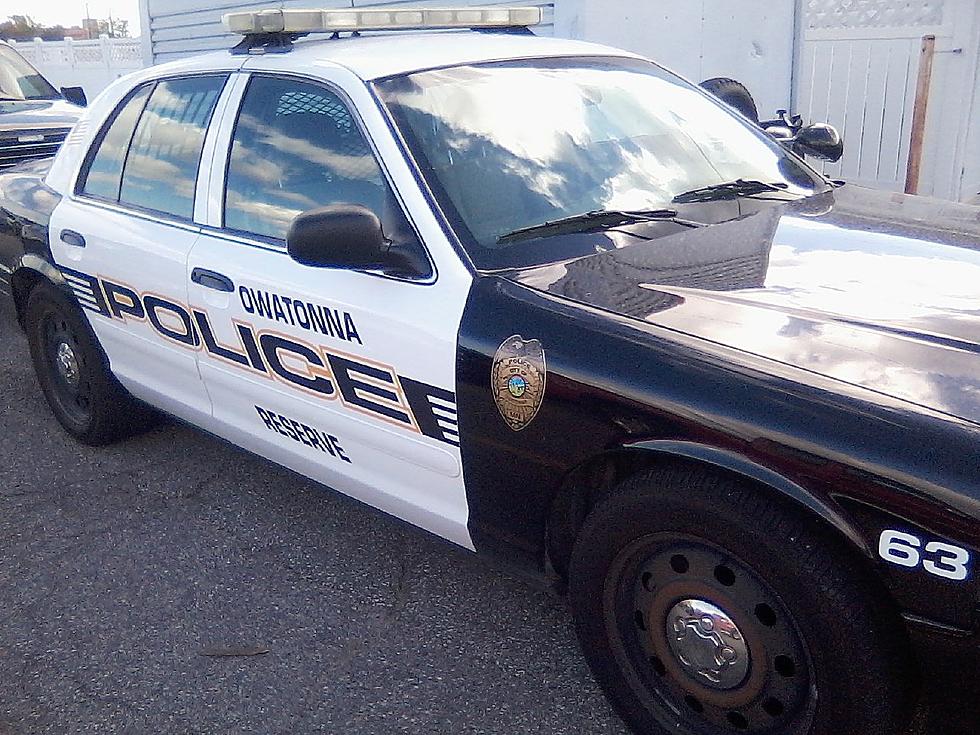 Owatonna Fender Bender Leads to Arrest
Townsquaremedia
The Owatonna Police Department (OPD) reports that a recent fender bender in the Walmart parking lot led to the arrest of a 36-year-old woman who was "showing signs of intoxication and admitting to drinking, a little bit," according to the latest edition of Just the Facts e-newsletter.
"Field sobriety sobriety testing and a later breath test showed she may have had more than a little bit with a breath alcohol content of .34, over four time the legal limit." The Bloomington woman was arrested and brought to a detox facility in Rochester with formal charges pending at the time.
Owatonna Police were also called to a convenience store on a driving complaint, "Information was received of a male at the Kwik Trip on Hoffman Drive with difficulty walking and had left his vehicle in gear and it rolled backward through the parking lot."
The subject in question had left the store, but officers spotted it nearby. "As an officer initiated a traffic stop, the vehicle sped up to approximately 52 miles per hour in a 30 zone. The officer stopped the vehicle and observed the driver showing signs of intoxication," states Just the Facts.
During an effort at field sobriety tests, "the driver admitted to being too intoxicated to complete the tests." The 49-year-old Owatonna man was arrested. Later breath tests showed a blood alcohol level of .18, twice the legal limit.
The OPD is excited to announce the return of Night to Unite on Tuesday, August 3. "You are invited to be part of this community and nationwide event to celebrate 'America's Night to Unite against crime." Go here for details and to get signed up or contact Pamela Roberts at 507-774-7200. You can also reach out to Roberts to schedule a daycare visit from the OPD, a very popular outreach program of the department.
Enter your number to get our free mobile app
10 Unsettling Unsolved Mysteries from Minnesota
Too many families and friends don't have answers because of these Minnesota cases that are unsolved. Take a look at these 10 murders and disappearances and if you know anything, reach out to your local police department.
Nasty Facts about the Most Disgusting Insect: Spider Crickets
WARNING: These facts about spider crickets may make your skin crawl.
5 Ways to Cool Off During MN Heat Wave