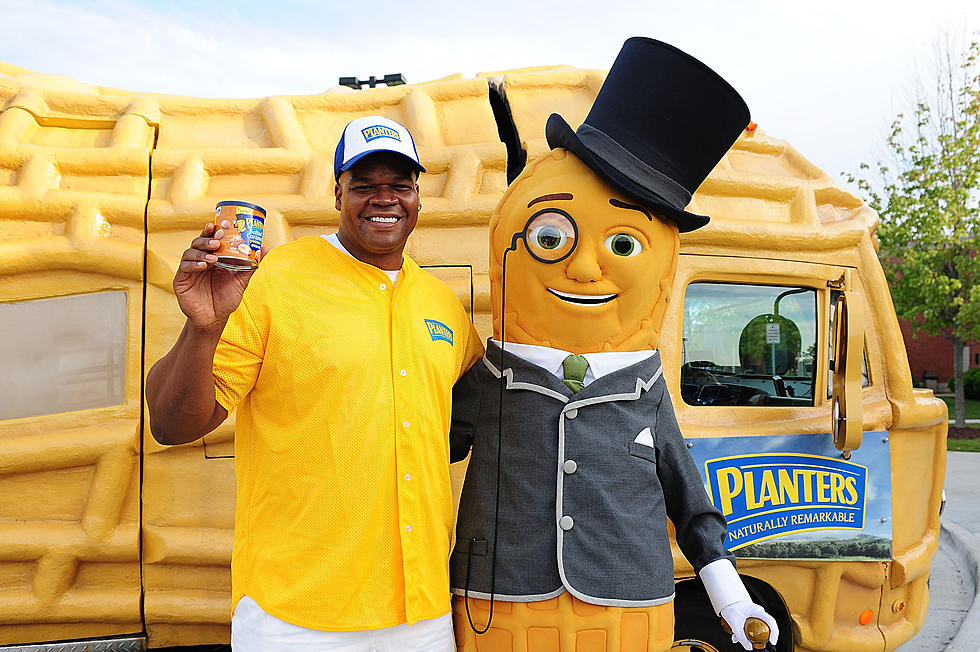 Mr. Peanut and his Iconic NUTmobile are Moving to Minnesota
Timothy Hiatt
Kraft Heinz recently sold Hormel Foods the snack company Planters for just over $3 billion, and with the deal being finalized just over a month ago, the iconic Mr. Peanut is packing up the NUTmobile and moving to Minnesota.
Not only did Hormel acquire Planters and its variety of nut snacks, they also got Planters Cheez Balls and the popular Corn Nuts brand, along with three production facilities.
To celebrate the move to Minnesota, Mr. Peanut will be throwing a party in St. Paul on Thursday with his world famous NUTmobile. The NUTmobile will also be cruising around the state all summer visiting various events, you can even request to have it stop by your event.
Planters is also celebrating the move to Minnesota by donating $10,000 to one of Minnesota's favorite athletes, Adam Thielen and his charity, The Thielen Foundation will get the check as part of Planters' 'Little Acts of Extraordinary Substance' campaign.
Mr. Peanut was introduced in 1916 and since then has appeared in almost all advertising and packaging for Planters, he is one of the most recognizable product mascots in America. Did you know that Mr. Peanut actually has a name? His full name is, Bartholomew Richard Fitzgerald-Smythe, Mr. Peanut is much easier
And, Mr. Peanut has one hell of a ride, The NUTmobile first hit the road in 1935 and today 9 drivers, or 'Peanutters', are picked each year to drive three NUTmobiles around the country, no word on if Hormel Foods plans to expand the fleet.
New Foods For 2021 At The Minnesota State Fair
Fair organizers announced 26 new food and beverage items for this year's Great Minnesota Get Together, spanning from sweet treats to savory snacks and delicious drinks.
Items That Do Not Need To Be Stored In Your Refrigerator
Keep These Items Out Of Your Fridge
Burger Toppings - Other Than Lettuce + Tomato
The hamburger is probably one of America's favorite foods. And while you can eat them plain, most people add toppings to theirs to make them even more delicious. Besides the condiments (i.e. ketchup, mustard, maybe mayonnaise and barbecue sauce), the standard toppings usually include some combination of cheese, lettuce, tomato, pickle, and onion. Those standard toppings represent the majority of burgers that get made and eaten. However, some people look for other toppings to take their burgers "over-the-top". Read on for some ideas you might not have thought of before.