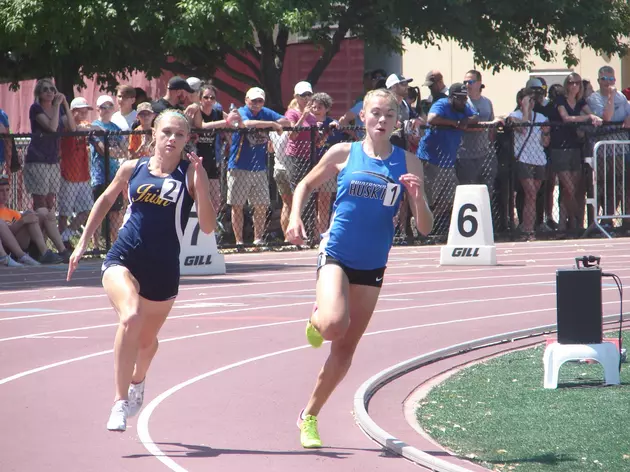 Owatonna Coaches Show [May 18]
Roy Koenig/Townsquare Media (2017 photo)
Owatonna track and field teams are preparing to host the Big Nine Conference meet on Thursday, May 23. OHS boys golf plays at the conference meet this coming week. The Huskies' softball and baseball teams are approaching the section tournament. These were a few of the topics on the high school coaches show on Saturday, May 18.
OHS track coaches Ann Chrisensen and Kevin Stelter discussed their recent tuneups for the conference meet and what fans can expect on Thursday during the Big Nine meet at Owatonna High School.
The Owatonna boys golf team has gained a great deal of experience during the season. Coach Mark Langlois says several different golfers have led the team at times. The team plays The Jewel in Lake City Monday before traveling to Winona for the Big Nine meet on Thursday, May 23.
The boys lacrosse team was on a recent winning streak, reversing the results against several Big Nine teams in their second meetings of the season. The Huskies have road games Monday and Wednesday before the playoffs begin Friday, May 24.
Owatonna girls fast pitch softball will open the playoffs Tuesday. The team won their Senior Night game on Thursday, May 16 but lost pitcher/infielder Parris Hovden to a shoulder injury in the game. She did not play in Friday's regular wrap-up at John Marshall.
Huskies baseball coach Tate Cummins talked about the team's come-from-behind rallies to beat Red Wing and Albert Lea. OHS came up just short versus John Marshall in the home finale Friday night. Cummins also comments on each of the six seniors on the Huskies roster.
The high school coaches show airs each Saturday morning at 9 am on KRFO AM 1390 and the KRFO app.