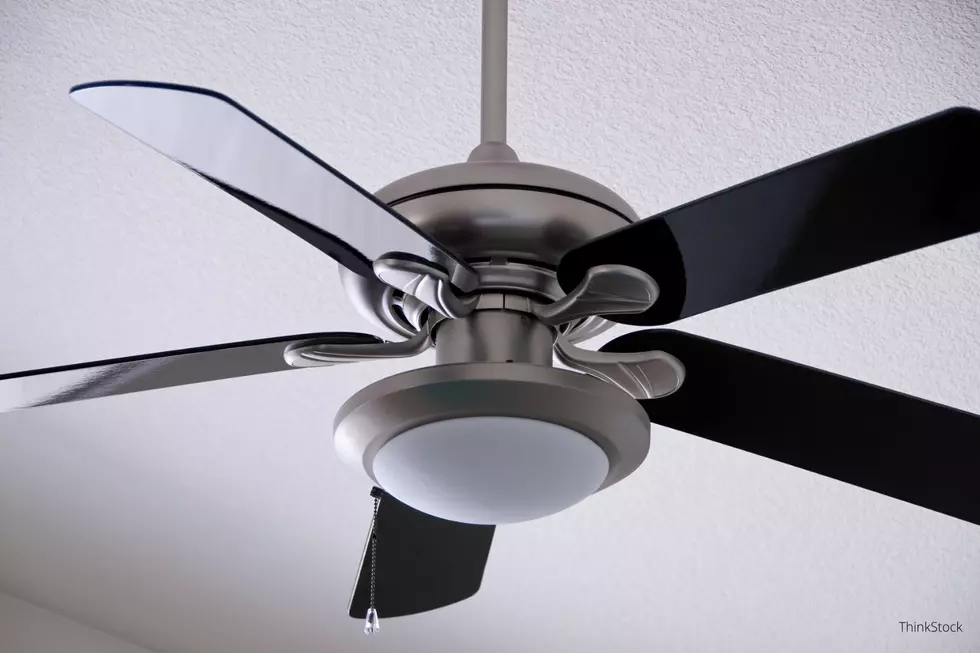 One Thing Everyone in Minnesota Should Do to Their Ceiling Fans in the Winter
ThinkStock
I've been alive for 40 (cough…cough) years and I was today years old when I learned that ceiling fans across the U.S., including in Minnesota, Iowa, Wisconsin, and Illinois, have a special feature just for summer.
One Thing Everyone in Minnesota, Iowa, Illinois, and Wisconsin Should Do to Their Ceiling Fans in the Winter
I've been trying to come up with some tasks for my teenagers to do over Christmas break to stay busy.  Every day, there is one easy cleaning task for them to tackle.
To help with this cleaning frenzy, I was looking for a checklist to work off and came across a tip that I'd never heard before.  Our ceiling fans need to be rotated so they spin in different directions - one way in the summer and one way in the winter.
Check Your Ceiling Fans and Make Sure They Are Twirling in the Correct Direction in the Summer and Winter
If you are a newbie to this ceiling fan news, here's what you need to know:
During the Winter - your fan should turn clockwise.  This will bring the air up and help redistribute warm air.
During the Summer - your fan should turn counterclockwise.  This direction will help cool our homes.
Looking for a way to connect with other women in Rochester?
Not sure if you've had a tough time connecting with other women in Rochester, but I've been here a few years now and it is really hard to crack the friend circle.  If you've got a great group of people, that's awesome!  If you don't, I get it.  There is this whole "Minnesota Nice" thing happening but it can be really hard to find friends in this state.  If you are needing some women connections, I'm working on creating a fun community with events and get-to-gathers.  My hope is that our first one will be in February.  Join me over on my page - Jessica On The Radio - to stay in the loop.
Not sure why, but people in Minnesota and Wisconsin have more than one of these 15 items.
If you walk through a house in Minnesota, Wisconsin, or Iowa, there is a very good chance that you will see some items more than once. Yes, we are talking about those duplicates that we have that we aren't always sure why...but we just have a tough time getting rid of the extras.