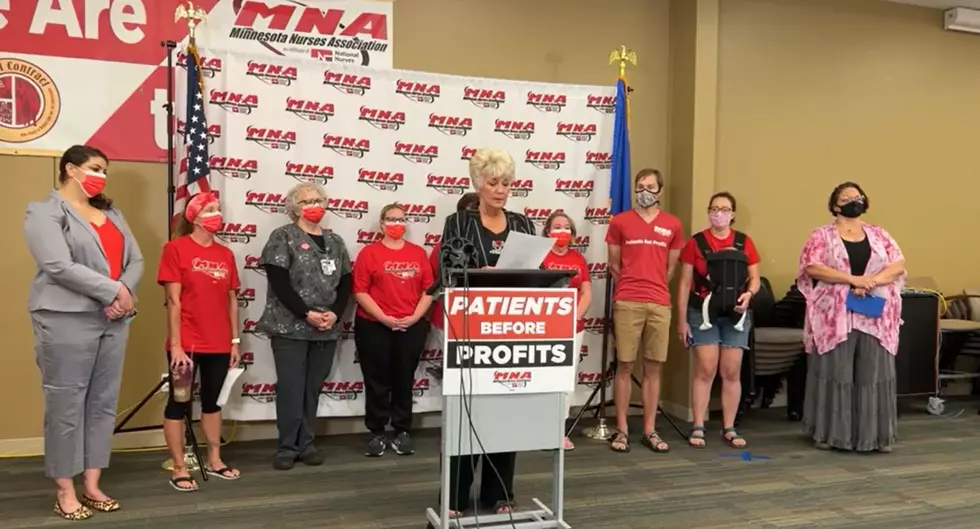 Nurses in Twin Cities and Duluth to Hold Strike Vote Next Week
Minnesota Nurses Association
St. Paul, MN (KROC-AM News) - The union representing about 15,000 nurses in the Twin Cities and the Duluth area has announced that a strike vote will take place on Monday.
If the strike authorization resolution is approved by a super majority of the union nurses, union leaders could call for a strike after providing the affected hospitals a 10-day notice. A news release from the Minnesota Nurses Association says it would be one of the largest nurses strikes in US history.
"Hospital executives with million-dollar salaries have created a crisis of retention and care in our healthcare system, as more nurses are leaving the bedside, putting quality patient care at risk," said Mary C. Turner, RN at North Memorial Hospital and President of the Minnesota Nurses Association. "Nurses do not take this decision lightly, but we are determined to take a stand at the bargaining table, and on the sidewalk if necessary, to put patients before profits in our hospitals."
The nurses have been working without contracts for several months while negotiations have been taking place. Those negotiations are ongoing. The nurses union says short staffing and retention of the key issues it wants to be resolved through the talks.
Here is the Minimum Wage the Year You Were Born
Here are the minimum wage amounts in Idaho every year since 1938.