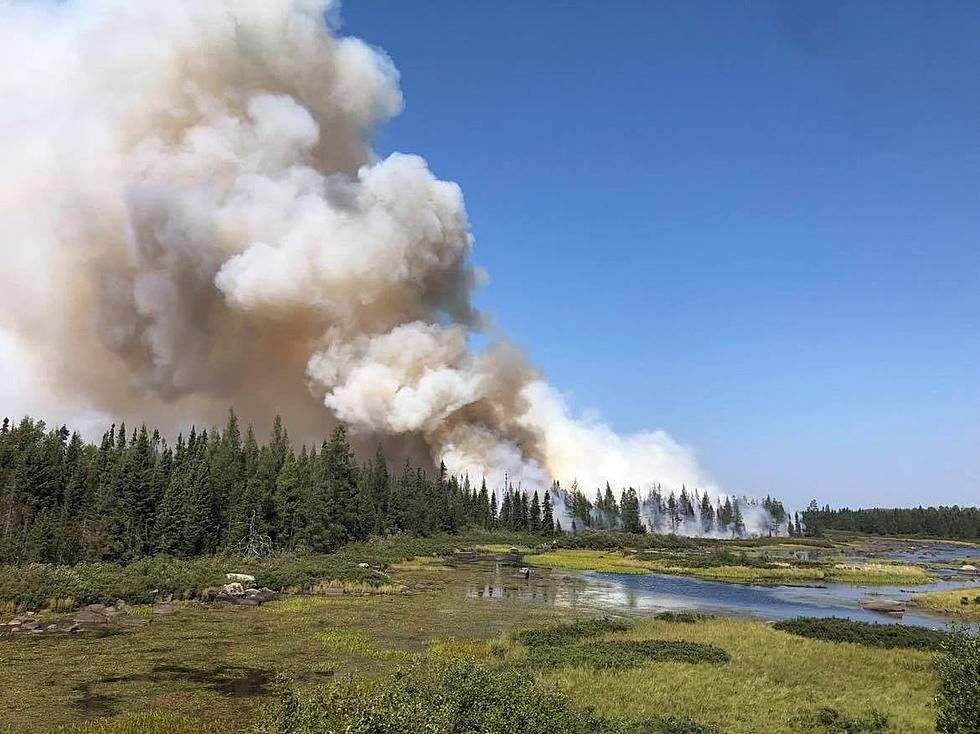 Northern Minnesota Is Still Battling Wildfires One Month After Ignition
USDA Forest Service
On August 15th, about 10 miles southwest of Isabella, Minnesota, lighting sparked a flame in the unusually dry (thanks to the summer drought) Superior National Forest.
Nearly a month later, the fire continues to burn. Thankfully, authorities say a vast majority of the Greenwood Lake fire is restrained, and the colder weather headed into the region should help limit its growth. 
As of Sunday morning, the U.S. Forest Service reported that the 27,000-acre fire was 67% contained.
Throughout the last couple of weeks, hundreds of firefighters were dispatched to the area to fight the flames.
In total, the fire has damaged 14 cabins and homes along with 57 outbuildings. 
11 of the Most Devastating Weather Disasters in Minnesota Throughout The Years
We might be full of lakes and "nice" but Minnesota has had its fair share of horrible and nasty weather. Throughout the years we've had floods, fires, storms that have crushed stadium roofs flat, and tornadoes that have destroyed lives.