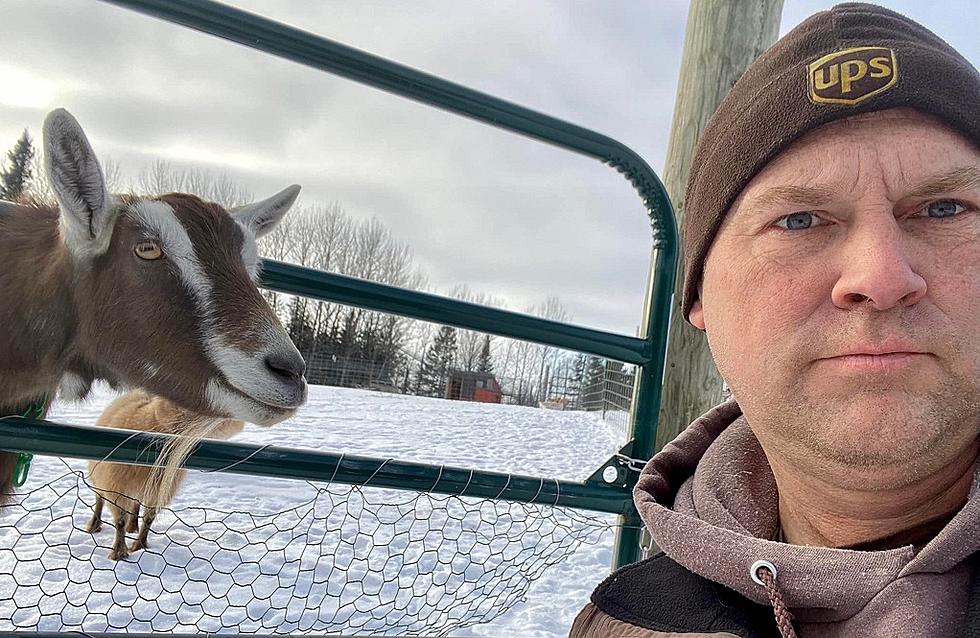 Must See! Duluth Area Delivery Driver Creates Hilarious Memes Of Work Experiences
MK Facebook
I think one of the most underappreciated jobs are those involving deliveries. Whether it's UPS, Fed Ex or other route drivers or food delivery people, they are all out there in all weather conditions and often working long hours, seven days a week.
I know several people who work in this field and the key is to have a great attitude through all the long days and through all the things you see and hear while out there on the road.
One person who does it perfectly is a Duluth area delivery driver named Mike. Like other people in this line of work, he busts his butt out there and he does it with a fun attitude. In fact, he decided to keep track of the things he sees and hears while on the job and then turn them into memes that would make everyone laugh.
What I love about these are that even if you have never delivered a single thing, you will relate to them as a consumer or as someone who sees and hears similar regardless of your profession. Enjoy!
Duluth Area Delivery Driver Creates Hilarious Memes Of His Work Experiences
Every job has it's ups and downs, but the key is trying keep a fun attitude through it all. That's just what one Duluth area delivery driver has done and the memes he created over the course of a year on the job are not only very funny, but they are something everyone can relate to regardless of their profession.
Mike is a Duluth area delivery driver who decided to keep track of the things he sees and hears while working hard on his route. He then captured a few classic reaction pictures of himself which are a perfect fit.
He loves and appreciates his job, but he decided early on that he would have fun with the challenges and observations he experiences while out in the Northland.
We salute all the delivery drivers out there working hard around the clock and year round!
MORE: Some of the Memes & Tweets That Have Made Us Laugh (and Maybe Think)
LOOK: 50 famous memes and what they mean
With the infinite number of memes scattered across the internet, it's hard to keep track. Just when you've grasped the meaning of one hilarious meme, it has already become old news and replaced by something equally as enigmatic. Online forums like Tumblr, Twitter, 4chan, and Reddit are responsible for a majority of meme infections, and with the constant posting and sharing, finding the source of an original meme is easier said than done. Stacker hunted through internet resources, pop culture publications, and databases like
Know Your Meme
to find 50 different memes and what they mean. While the almost self-replicating nature of these vague symbols can get exhausting, memes in their essence can also bring people closer together—as long as they have internet access.