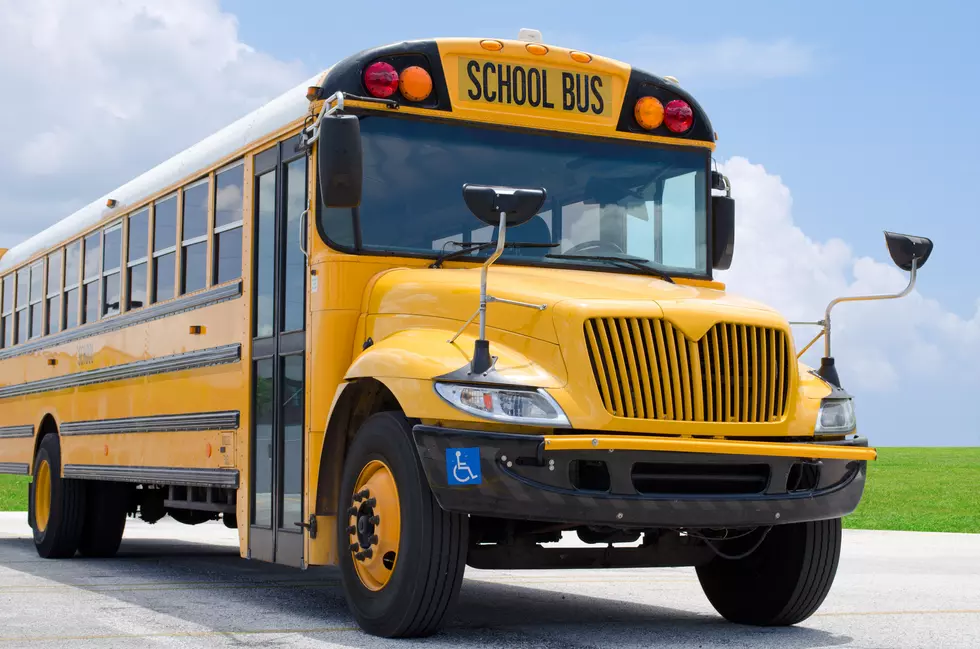 More School Bus Cameras Coming to SE Minnesota
mokee81 ThinkStock
St. Paul, MN (KROC-AM News)- The Minnesota Department of Public Safety Office of Traffic Safety has announced another round of grants to fund school bus stop arm cameras. 
The fourth round of grants totaled $1.4 million spread across 19 schools and transportation companies. The funding comes from a $14.7 million pool of money authorized by the state legislature to equip school buses with cameras to capture motorists who disobey school bus stop arm signals. 
Two school districts and one bus company in southeast Minnesota are among the entities to receive the latest round of funding. 
Albert Lea Bus Company: $140,939 to equip 47 busses with stop-arm cameras 

Lyle Public Schools: $17, 935 to equip six buses busses with stop-arm cameras 

Waterville-Elysian-Morristown $14,975 to equip eight busses with stop-arm cameras 
The communities awarded the grants submitted a letter to the state as well as stop-arm violations reported to law enforcement in their communities. Several other school districts and transportation companies in the Rochester area have already received state funding for stop-arm cameras. 
The fourth round of stop-arm grants will result in 551 more buses equipped with the cameras. State officials say the grants also bring awareness to drivers to follow the law and stop for school buses with extended stop arms. 
Officials say law enforcement agencies across the state cited 4,652 drivers for stop arm violations between 2017 and 2021. Mike Hanson, the Director of the Office of Traffic Safety asks driver's to pay attention when encountering a school bus. 
Drivers need to pay attention and not let impatience get the best of them near a school bus picking up or dropping off kids," said OTS Director Mike Hanson. "Driving distracted or thinking you can quickly drive around a bus could kill or seriously injure a child. What a horrific, easily preventable consequence. Drive smart and help keep our youngest Minnesotans safe.
Officials plan to announce the fifth round of stop-arm grant recipients at a later time and are reviewing applications for a sixth round of funding. The grants reimburse schools and transportation companies for purchasing and installing stop arm camera systems and supporting software programs.