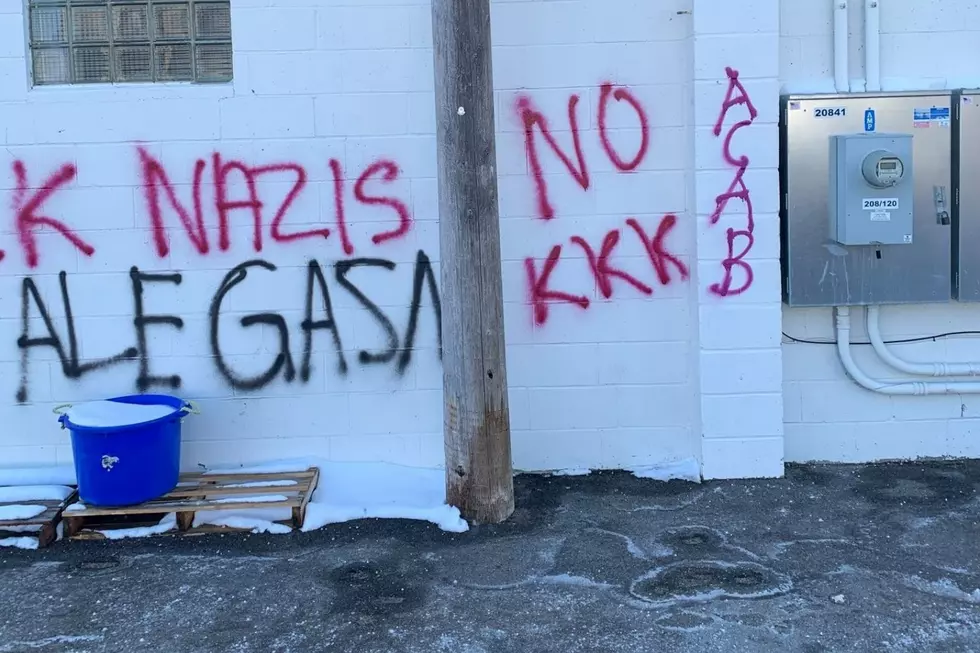 MN Restaurant Vandalized After Opening Despite Gov's Orders
Angry Inch Brewing Co. via Facebook
A Lakeville restaurant and the brewery next door both reported being vandalized over the weekend.
Alibi Drinkery in Lakeville was one of the 100+ restaurants to defy Governor Tim Walz' orders and open their doors for indoor service last month. The restaurant came under severe scrutiny after photos of the space -- seen packed full with people eating and drinking, not wearing masks and well within six feet of each other -- were shared by Star Tribune photojournalist Aaron Lavinksy.
On Sunday, the owner of Alibi Lisa Monet Zarza posted a video to Facebook revealing that the building her restaurant is housed in was vandalized with graffiti using mostly vulgar terms and words.
"This is what happens when you stand up," Zarza captioned her video.
Zarza goes on to say that she has video surveillance cameras and footage of the suspects and vehicles involved. She says there were six suspects total, five men and one woman.
Angry Inch Brewing Co. -- which is in the same building and has continued following the governor's  guidelines for restaurants, bars and breweries -- was also vandalized with graffiti, likely an unintended victim. They chose to close Sunday, saying they'll reopen Wednesday.
"We need a mental and physical break," they posted on Facebook. "We will aim to be back next week Wednesday for to-go and delivery again."
Alibi Drinkery just celebrated three years since it first opened its doors December 31, 2017. It is currently facing losing its licenses for five years due to repeatedly violating temporary shut-down orders.
Enter your number to get our free mobile app
St. Cloud Restaurants That Should Be on Diners, Drive-Ins and Dives