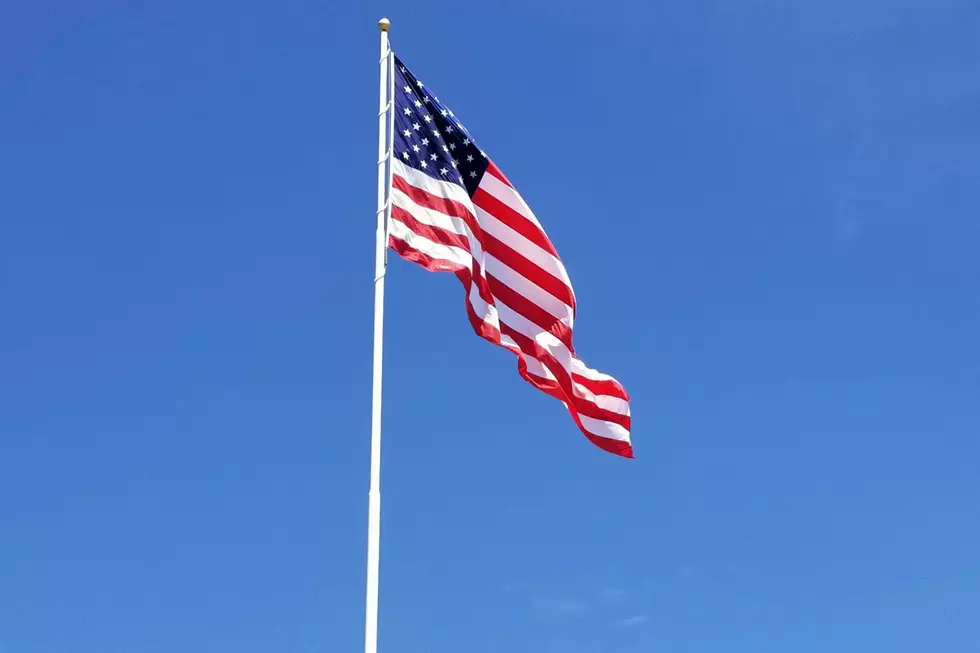 Minnesotans Thoughts On U.S.A. Anthem Change
Sarah Mueller, WJON
We asked Central Minnesota what they thought about the talk of a National Anthem change. And, not surprisingly, nobody wanted anything to do with it. Here are the responses we got.
 

Lee Greenwood's God Bless the USA - Lynn Jeffries Hallgren

 

Keeping the banner! No other choices for me. - Theresa Elayne

 

Absolutely do not change it!!!! - Patti Krebs

 

Leave it alone! - Lisa Zobach Stukey

 

Only the one we have now for sure - Arnie Barland

 

Star spangled banner - Carol Harlander

 

You don't change the National Anthem. This place called the US has gone overboard. - Marilyn Ridlon Ross

 

Don't change it. Ever. - Elizabeth Schaefer

 

Let's not go there! - Kathy Acker

 

Wackos. Hey 96.7, do you really need to fuel the fire? - John Jose

 

I wouldn't change it - Nancy Updike Johnson

 

Wouldn't ... Plain and simple. You can't change history by erasing it ... Only doom the next generations to repeat it. - Carol Pohl

 

I have no problem with the Star Spangled Banner.... - Keith Morton

 

I have always wondered why "America the Beautiful" was never our national anthem. -  Dan Sullivan (Top Fan)

 

I wouldn't! - Jason M. Mueller (Top Fan)

 

How about if you want to change the song go live in a different country - Sarah Anne Young

 

Why is this even a valid question? - Julia Ann (Top Fan)

 

Star spangled banner all the way - Nick Maurer

 

No way am i even going to entertain this question. This country has gone CRAZY. - Kathy Weisz Neumeister

 

Are you kidding me? This country has lost its collective mind.  "Imagine all the people...rioting in the streets...living in disharmony...woah oh..." - Krissy Gratke Gronau
I have a tough time believing that a change will happen, and certainly not John Lennon's 'Imagine.'
'America The Beautiful' is more of a realistic possibility. It was considered as a possible national anthem before 'The Star-Spangled Banner' became the anthem in 1931. I like the idea of 'America The Beautiful' being the anthem. The song is much easier to sing, the lyrics sum up the whole of our country more, and it's just a prettier song.
Enter your number to get our free mobile app
Find MN Trails Near You With the AllTrails App