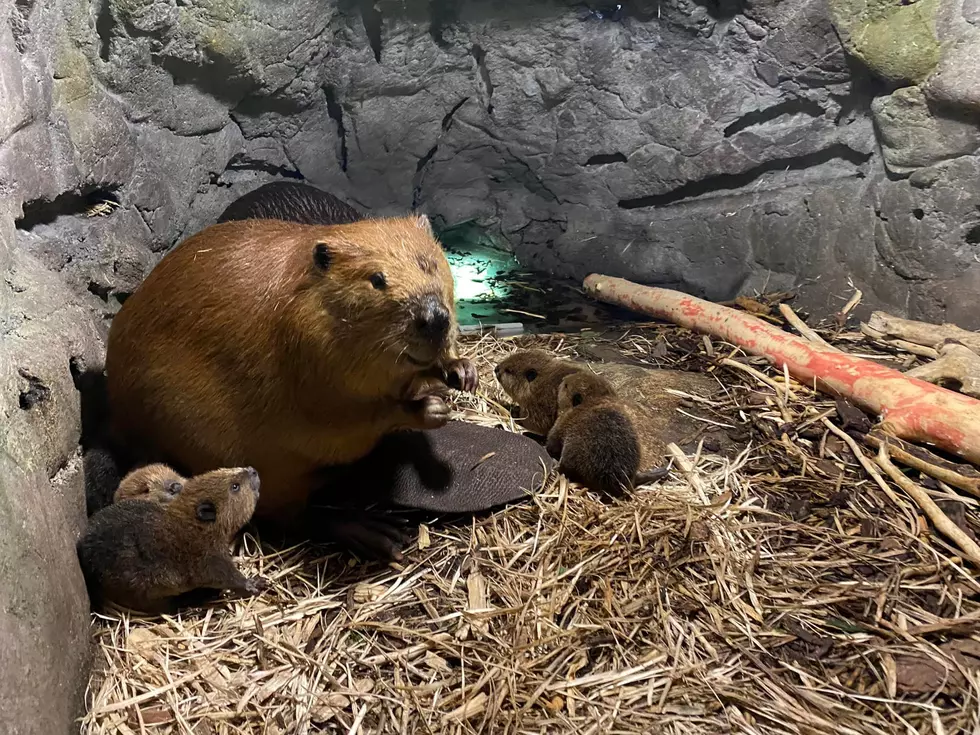 Minnesota Zoo Welcomes Adorable Beaver Babies
Minnesota Zoo
The beavers at the Minnesota Zoo in Apple Valley are now the newest parents at the zoo.
Lately we've heard all different kinds of stories happing at zoos in the Midwest. Just last month the Minnesota Zoo announced that the rare Amur Tiger, Dari had rare tiger babies that were just as cute as ever.
About a week ago, someone broke into a Wisconsin Zoo and opened multiple animal cages. Only four animals escaped, and luckily two of them were found and safely transported back to the zoo. The otters were found later swimming in a nearby creek. The two Great Horned Owls are still missing.
Let's get back to the wonderful news at the Minnesota Zoo. The Zoo shared a cute little video on their Facebook page:
There were six beaver babies born, otherwise known as kits. The mom and dad can be seen in the beaver pond on the Minnesota Trail, while the six kits are expected to emerge sometime next month.
The kits are so cute looking and it's always fun when animal babies are born. Apparently, April 7th is international beaver day, so I found some random fun facts about the animal, according to the Smithsonian's National Zoo & Conversation Biology Institute:
The natural color for beaver teeth are orange.
If you see a beaver slap their tail on water, they are indicating danger.
They are wood eaters.
They can stay underwater for 6-8 minutes.
They are the largest rodent in America
There you have some fun facts to share. I just love cute updates like this.
Best Minnesota State Parks To Avoid Big Crowds
While iconic state parks like Itasca, Gooseberry, and Fort Snelling draw massive numbers of visitors each year, there are a lot of awesome state parks and recreation areas around Minnesota that offer fantastic outdoor or camping experiences without the high number of visitors. Give these a look!
Things That Might Surprise First Time Minnesota Visitors