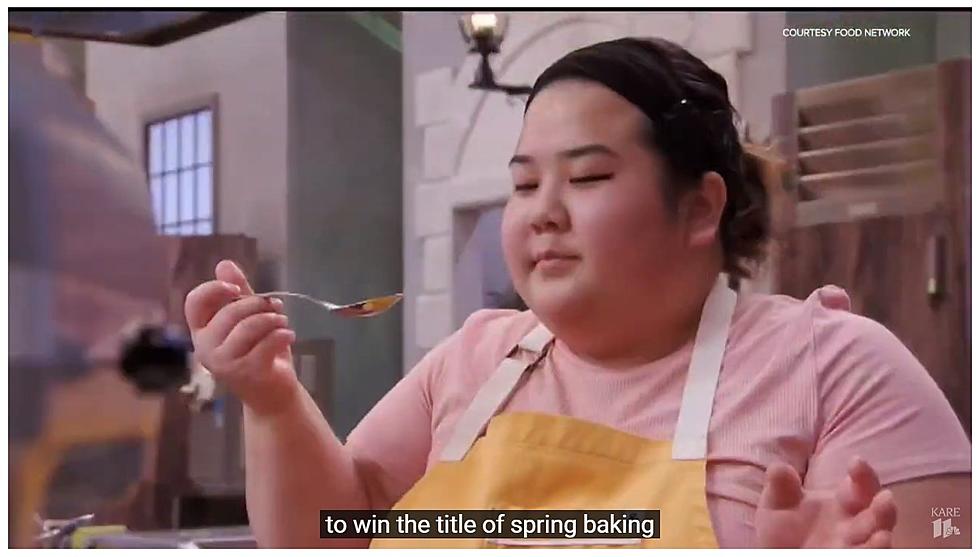 Minnesota Pastry Chef Will Compete Against 11 Others on Food Network Show
Image Credit: KARE 11 via YouTube
Instead of talking spring break, lets talk about spring BAKE here in Minnesota. As of tonight (March 6th) you will be able to tune in for the 9th season of Food Network's Show 'Spring Baking Championship' and see a Minnesota Pastry Chef. There will be a dozen chefs competing in tonight's show with one being eliminated by the end of the show.
The first episode is called:
Who Do You Love? 
The episode on Food Network is described as follows:
Host Jesse Palmer welcomes 12 bakers to the Spring Baking kitchen, where they are challenged to prove their passion by using their unique skills to recreate the dessert that sparked their initial love for baking. Then, the bakers must impress judges Duff Goldman, Kardea Brown and Nancy Fuller with "berry" good cakes that illustrate everything they love to do in spring with a special loved one.
But who is the pastry chef from Minnesota? That would be Jai Xiong of Savage, Minnesota and the owner of Amour Patisserie as of 2021. She's been baking for a long time, and shares on her Amour Patisserie website, that she "first fell in love with being in the kitchen by witnessing her mom's constant drive and passion to perfect every recipe she creates for the family."
Years later and after going to school at Le Cordon Bleu in Minneapolis, now she's truly putting her skills to the test by competing some of the best pastry chefs in the country in "Spring Baking Championship". How far will our Minnesota chef make it out of the ten seasons. We will have to tune in to find out for sure.
Tune in tonight for the season premiere at 7 pm Central Time, but you can also catch repeats on Tuesday, March 7 at 11 am or Friday, March 10 at 7pm and again Monday, March 13 at 5pm before the second episode airs again at 7pm.
Good luck Jai and regardless way to represent Minnesota and do us proud! Check out a bit of a report from KARE 11 to really get you excited!
I personally can't wait to tune in and find out what happens, what about you?!
KEEP READING: 3-ingredient recipes you can make right now
TOP 10: The best holiday TV specials of all time, ranked
The Best Royal Frosting For Holiday Cookies
10 Commandments of Attending a Minnesota BBQ