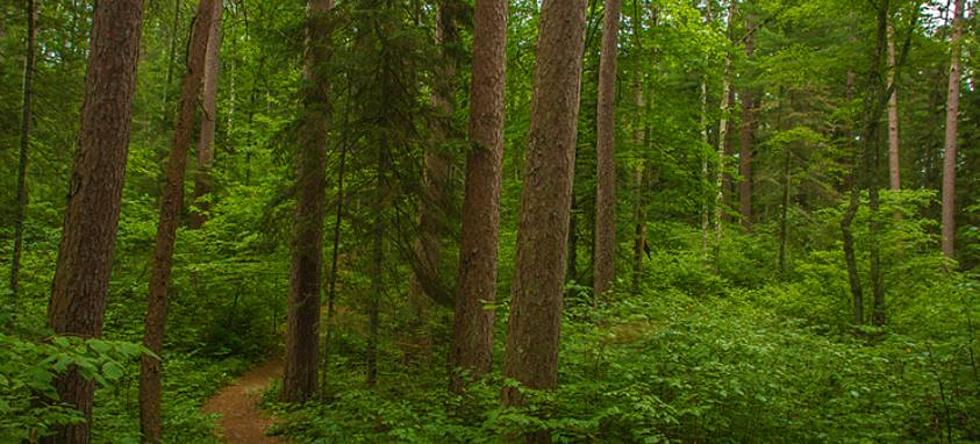 Minnesota Forest that Was Once Lost for 78 Years is an Incredible Wonder
Credit: Minnesota DNR
How does a forest go missing for 78 years? Because that's what happened to a forest in northern Minnesota back in the late 1800s. Thanks to the forest getting lost, it saved some incredibly rare old-growth trees (aka, trees that have been around for a long, long time). The forest is called the Lost 40 Scientific and Natural Area (SNA). It is a part of the Big Fork State Forest up in Koochiching and Itasca counties.
How Does a Forest "Get Lost"
Lost 40 SNA was a large chunk of land that was mapped incorrectly back in 1882. The people who mapped the area wrong had marked it as Coddington Lake, according to the Minnesota DNR. Well, turns out that lake is actually about half a mile southeast of the forest. But because of this, loggers at the time didn't go through there and cut down the trees. So thanks to that error, Lost 40 SNA is now home to many old-growth trees, which is very rare in Minnesota. The Minnesota DNR says that "designated old-growth represents less than 1/4 of 1% of all of Minnesota's forests."
Thankfully, we have the chance to see and experience this amazing forest. Most SNA's don't have places where you can hike, but this one does. You can see red pines that are between 230 and 240 years old as of a study in 2009. And because these trees are so old, they're also massive. There's one that is on the Minnesota Native Big Tree Registry under Big Tree Champions. It's a red pine that was measured as having a 116" circumference and 120' tall as of 2010 when it was measured.
If you're looking for other places to hike around Minnesota, keep scrolling to check out the most visited Minnesota state parks.
Most Visited State Parks In Minnesota: Is Your Favorite in the List?
Minnesota has 66 beautiful state parks. The parks have an average of 9,700,000 visitors each year. Interestingly enough, nearly 19% of park visitors come from other states and countries, according to the
Minnesota Department of Natural Resources.
Now, my favorite State Park is Jay Cooke in Carlton, MN, but it did not break into the top 5.