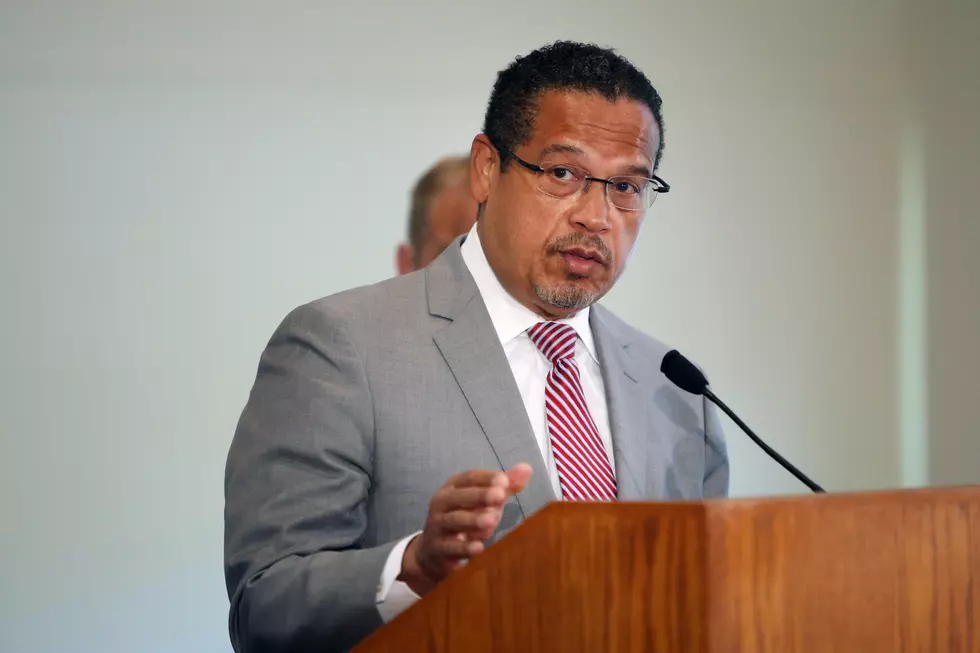 Minnesota AG Goes After Person Behind School Lunch Fundraiser
(Photo by Scott Olson/Getty Images)
St. Paul, MN (KROC-AM News) - Minnesota Attorney General Keith Ellison today announced his office has filed an enforcement action against a woman who launched a fundraiser in honor of Philando Castile after he was shot to death by a police officer in the Twin Cities five years ago.
A news release says Pamela Fergus created "Philando Feeds the Children" to honor his legacy by providing money to pay off student lunch debt for students in the St. Paul Public Schools. The effort raised about $200,000, but Ellison says only about $80,000 of that amount was actually donated to the St. Paul school district for its intended purpose.
Ellison says Ferguson has rebuffed numerous attempts to work with his office to account for the remaining $120,000.
"Minnesotans are generous people with good intentions: whether they're raising money for a good cause or donating to a good cause, they just want others to be able to live with the same dignity and respect that they want for themselves."
Ellison called it an insult to "Philando's legacy and all who loved him." He described the enforcement action taken against Fergus as a last resort. She is charged with breach of charitable trust, deceptive solicitation of charitable contributions, failure to keep proper records, and failing to register with the Attorney General's Office.
News Update:   Zumbro Falls Man Found Competent to Face Murder Charge
The Net Worth of 10 Minnesota Born Celebs
Did you know these celebrities were born in Minnesota?