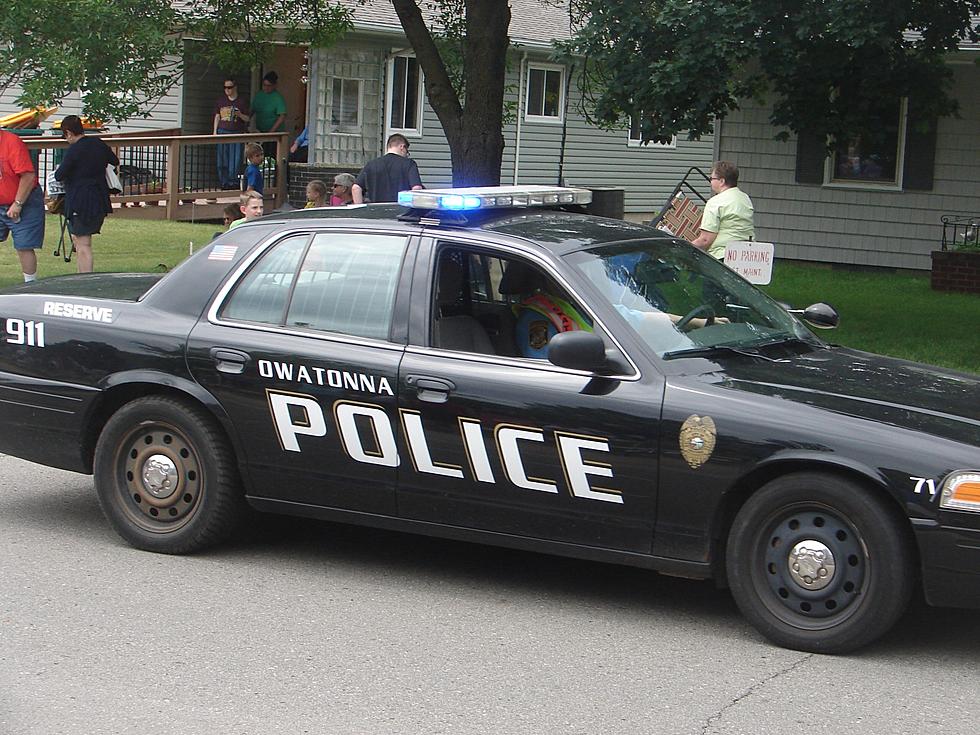 Man Grabs a Burger and a Car While in Owatonna
Roy Koenig/Townsquare Media
A Minneapolis man coming through Owatonna on a bus this spring found an opportunity for a quicker ride to his destination. Twenty-eight year old Dylan Jackson of Minneapolis reportedly swiped a vehicle that was left running outside a convenience store. The Owatonna Police Department (OPD) provided an update on the crime in their Just the Facts newsletter.
OPD reports, "Video surveillance of the Holiday store revealed Jackson walking to the Holiday store from Burger King. The video shows Jackson exit the Holiday store shortly after walking in. The video then shows the stolen vehicle leaving the parking lot."
Officers found Greyhound Bus tickets in the vehicle after it crashed in Bloomington following State Patrol spotting and pursuing it. Burger King is a local stop on the Greyhound line.
COPS IN THE COMMUNITY
Just the Facts reports, "patrol officers Anna Martin and Jeremy Katz spent the early evening (of May 20) at Roosevelt Community School for an outreach program." Students met with the officers and got to check out their patrol cars.
To arrange for a visit to your community event, contact Pam Roberts at 507-774-7200.
SAFETY CAMP
On a related note, local law enforcement and safety officials announce the Steele County Kid's Safety Camp will be held Thursday, July 22 and Friday, July 23. The annual event, which was canceled in 2020, is intended for students finishing third grade.
The format this year is different where students can sign up for one of the days and there is a registration limit of the first 125 kids for each day. Go to the Owatonna Parks and Recreation website for information and to register.
Enter your number to get our free mobile app
Top 10 Small Towns in the United States That You Actually Want To Live In
Realtor.com
has just announced its favorite picks for the top small towns in the United States. They might be small but according to them, these are not only affordable but places you'd actually want to live.