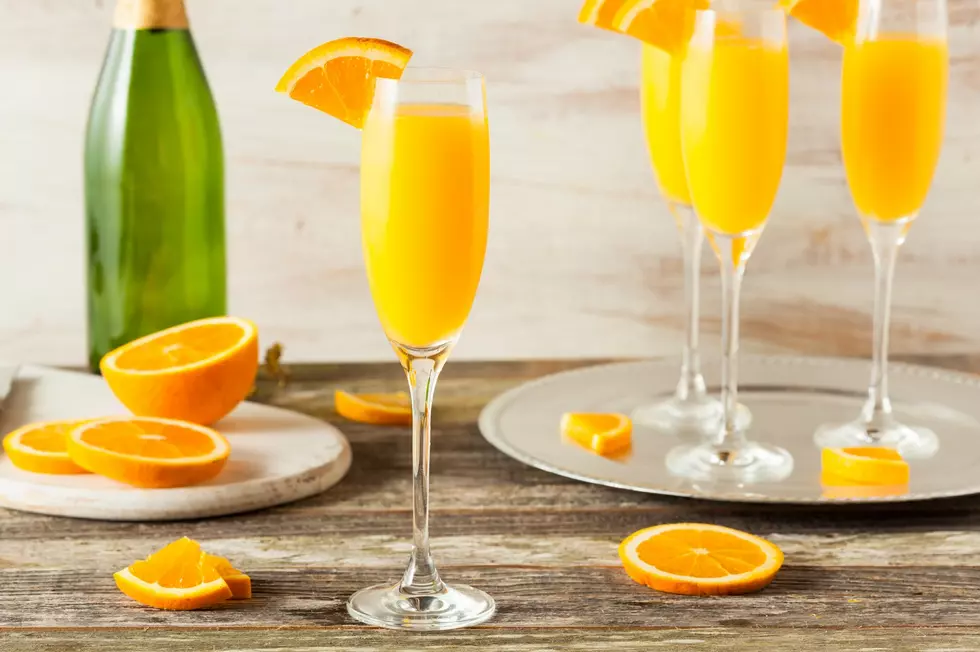 Thinkstock
Celebrate Mimosa Day, because otherwise, people look at you funny if you are drinking with your breakfast. National Mimosa Day is celebrated on May 16th and has been since 2013, so this is a relatively new holiday.
The Mimosa was created in 1925 in Paris, France, at the Ritz Hotel. Brunches have not been the same since. Equal parts orange juice and champagne can add a little class to your brunch, especially popular on Mother's Day and Easter. Leave the curlers and housedresses at home, this is one tradition that means you have to get sorta dressed up.
Where is the best place to partake in this tradition? Do you have your own special recipe for Mimosas?