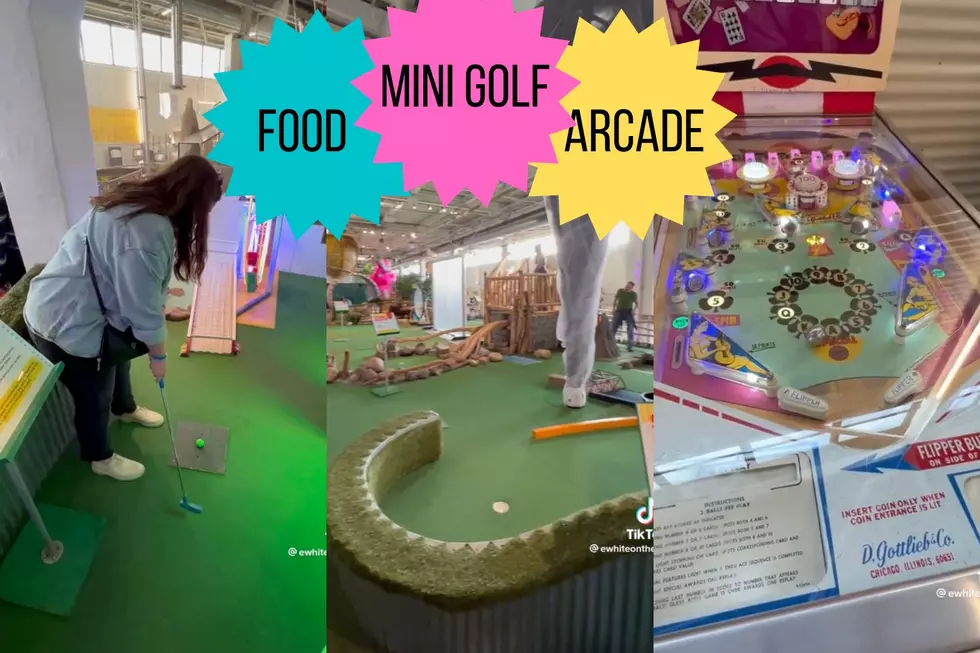 Looking for A Wonderland of Fun? Head to Can Can Wonderland
Photos are screenshots provided by @ewhiteonthemic on TikTok
Yes, I am back again with another post on a mini golf course but this one is one that I have been dying to go to! The place is Can Can Wonderland in St. Paul, and it is the first arts-based public benefit corporation in Minnesota. Can Can Wonderland includes an artist-made mini golf course, pinball and arcade area, as well as a concession stand with a pour-it-yourself tap wall and even boozy milkshakes (and food of course)!
What is so incredibly interesting about Can Can is it's an unique and whimsical mini golf course. According to Can Can Wonderland's website, they decided to ask over 200 mini golf enthusiasts what their dream hole would be and then created their 18-hole course off of those answers with the help of local artists, engineers, architects, fabricators, welders, and other creatives.
Their award-winning course includes holes such as hole 8, "The Comet" which is "a nine-foot Archimedes screw that carries your ball up to a launch ramp then hurls it at comet-like speeds towards the hole." Another hole that looks like a lot of fun is hole 11, titled "Stop Talking and Start Chalking" which is multiple sizes of pool tables where you "place your ball anywhere behind the white line on the table and use your putter as a pool cue!" While this is only the description of two holes, each hole is uniquely designed and all have different themes created by many artists.
While Can Can Wonderland is mainly known for its mini golf course they also have an arcade area that features many games. According to their website, their arcade area is "a collection that includes electro-mechanical devices, blacklight, and neon games, vintage pinball, and electronic video machines."
So if you are looking for a night filled with fun, whether that is with the family, with friends, or a date night, you can defiantly find that at Can Can Wonderland! They are open Wednesday-Thursday 4-10 pm, Friday-Saturday 11 am-1 am, and Sunday 7 pm. Also, on Friday's and Saturday's it becomes a 21+ only place starting at 9 pm!
All information is credited to cancanwonderland.com.
10 SE Minnesota Pancakes You Didn't Know You Needed to Try
Everyone knows the big ones, the Perkins, the Denny's, the Canadian Honker, Grandmas...but how 'bout some batter from off the beaten path? Try 'em out and let me know what you think here:
james.rabe@townsquaremedia.com