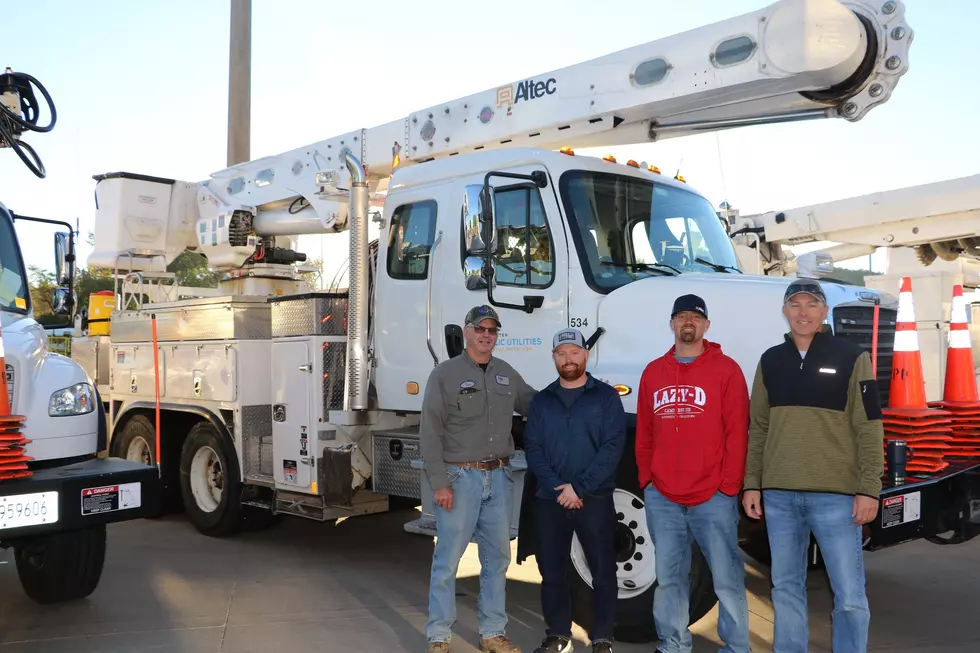 Rochester Public Utilities Workers Responding to Hurricane Ian
RPU line workers and mechanics head to Florida to aid in restoration efforts as hurricane Ian makes landfall.
Rochester, MN (KROC-AM News)- Six employees from Rochester Public Utilities (RPU) are among over 30 municipal utility employees from Minnesota heading to Florida to assist with power restoration efforts as Hurricane Ian nears landfall. 
Four line workers and two mechanics from RPU left Wednesday morning. RPU typically sends workers to assist with power restoration efforts after catastrophic weather events in other states, according to RPU Communications Coordinator Tony Benson. 
He said the six workers are expected to arrive by late Friday morning. Employees from municipal utilities in Austin and Owatonna are also heading south to respond to the category four hurricane.
Benson said workers volunteer to respond to natural disasters and that many employees sign up for the chance to partake in restoration efforts. The National Weather Service says Ian is a Category 4 storm and is expected to make landfall in southwest Florida Wednesday afternoon as a "catastrophic hurricane."
Destructive storm surges as high as 12 to 18 feet are expected to batter the state's west coast. Windspeeds have sustained at 155mph. Widespread power outages are expected. 
11 of the Most Devastating Weather Disasters in Minnesota Throughout The Years
We might be full of lakes and "nice" but Minnesota has had its fair share of horrible and nasty weather. Throughout the years we've had floods, fires, storms that have crushed stadium roofs flat, and tornadoes that have destroyed lives.