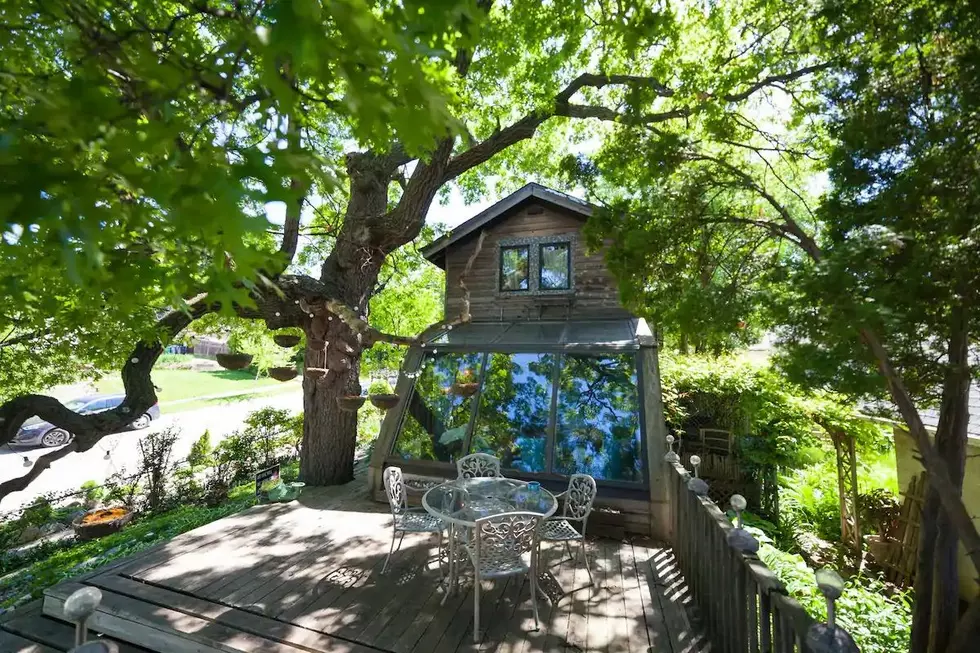 Live Like The Enchanted In The Famous Wolf House Airbnb
Courtesy of Annette via Airbnb
Talk about majestic! If you've ever dreamed of living in the woods or an enchanted forest, we have your next vacation already planned out.
A vacation or staying somewhere is always more fun when an awesome rental or hotel is involved. Some Airbnb owners have created some amazing places to stay whether taking a tiny space and making it unique or creating a theme throughout the whole rental.
One of the cutest Airbnbs in Duluth is quirky. It is teeny and has a cottage feel but the interior and decor is super unique, making for a fun and different experience when taking a trip to the Northland.
There is also a rental in the area that allows you to stay right on the edge of Lake Superior. When I say right on the edge, I mean it! In fact, if you have a window open as a wave comes in, you might get wet. That's how close it is and it's awesome.
I recently came across an Airbnb rental that also stands out. It is located in Northeast Minneapolis, a few hours from Duluth. It would definitely be worth the drive for anyone who wants a one-of-a-kind experience in the middle of the city!
The rental is called the Wolf House by the owner and one look at just the outside, you will be able to see why. It is located in the Arts District of Northeast Minneapolis. The entire thing is painted with murals, which transports you to the middle of the woods.
The house is also covered with rocks, making you feel like you are living in an enchanted forest. The owner of the rental says the house also has "incredible energy" which she says will make your stay "grounding and inspiring" even after you leave.
The 1,800 square feet of this rental truly is unbelievable. You have to see it to believe it. You can stay for just under $250 bucks a night. You may never want to leave once you get there!
Experience The Enchanted At This Wolf & Woodland Airbnb In Minnesota
Best Airbnb Rentals in Duluth