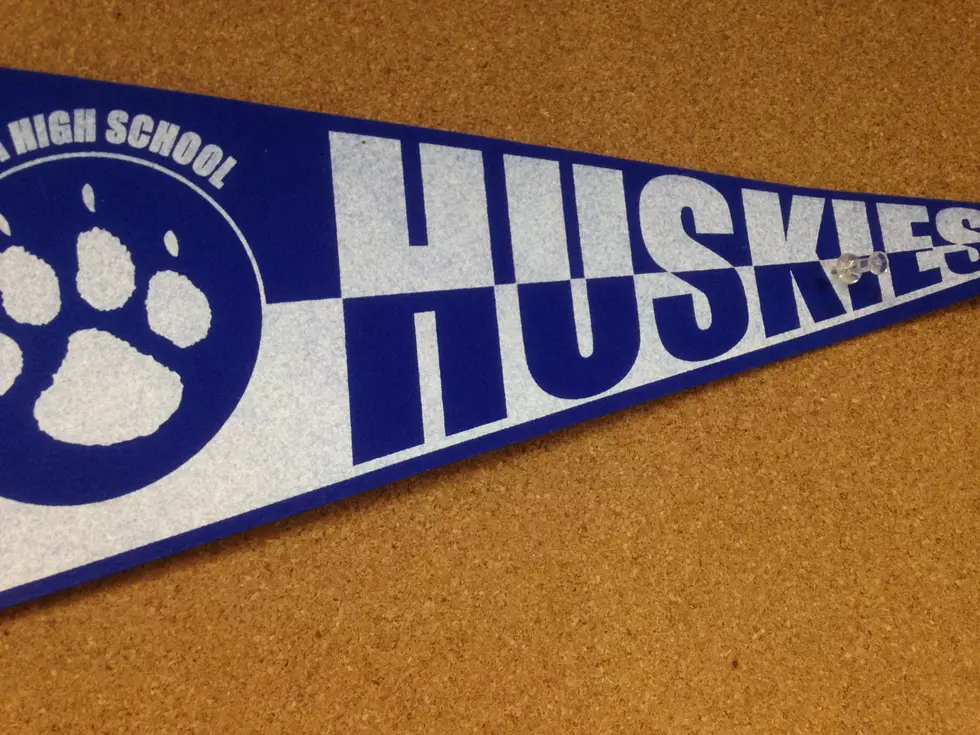 Kubista Leads Huskies to Eighth Straight Win
Roy Koenig/Townsquare Media
Dalton Kubista scored 32 points to pace Owatonna to a 76-49 make game victory Saturday night over Mankato West at OHS. The win was the Huskies eighth in a row with a showdown against Northfield coming up Tuesday on the road.
Nolan Malo scored 17. Andrew Jackson had 16 points and blocked three shots as OHS improved to 11-4 overall and 10-2 in the Big Nine. Owatonna plays at Northfield Tuesday, January 30 on KRFO AM 1390. The Raiders beat the Huskies 56-44 on December 12.
Owatonna's wrestlers finished third at the Dave Arens Classic at Bloomington Kennedy. OHS opened with a 53-16 win over Woodbury. Top-rated Zumbrota-Mazeppa edged Owatonna 30-24, the second straight weekend that ZM beat the Huskies. Owatonna topped Hastings in the third place match, winning on criteria with more wins. The Huskies are home Thursday against Rochester Mayo on KRFO AM1390.
Blooming Prairie boys' basketball won at Alden-Conger Saturday 58-30. Coach Nate Piller said the team got off to a slow start but picked up the pace midway through the first half. He said balanced scoring and strong rebounding were keys to the win.
Triton wrestling went 3-0 at the St. Agnes tournament Saturday. The Dodge County boys' hockey team beat Worthington 5-3.
The Steele County Blades junior hockey team lost at the Minnesota Moose 5-2 Sunday afternoon. The Moose scored three times in the first and added another midway through the second. The Blades didn't get on the board until late in the third period. Steele County went 0-for-5 on the power play and got out shot 53-42.