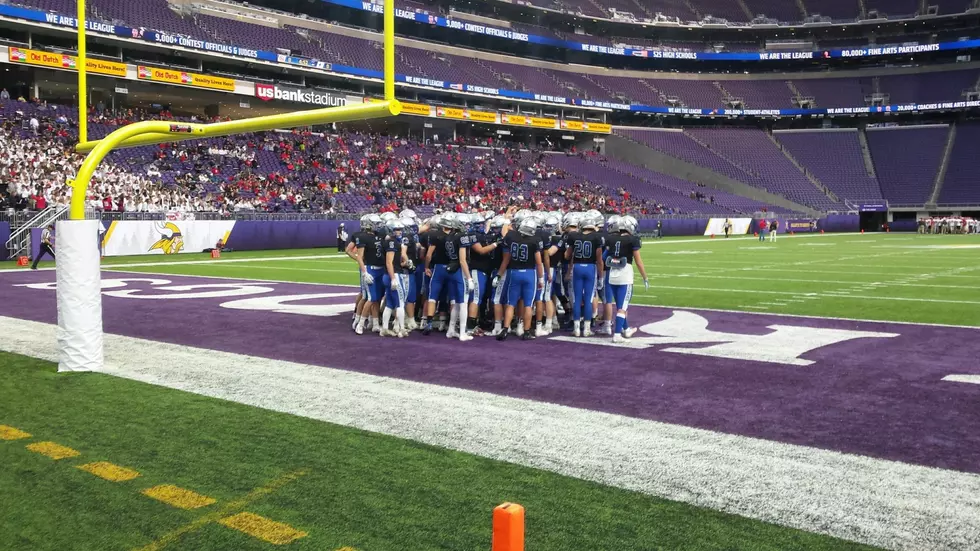 Hy-Vee Foods to Host Breakfast with the State Champion Huskies
Rich Will/Townsquare Media
Hy-Vee Foods in Owatonna will host a breakfast with the state football champion Huskies' football team on Saturday, December 8 from 7-11 am. Players will be on hand from 9-11 am.
Breakfast will be $9.99 per plate for eggs, bacon or sausage, potatoes and biscuits and gravy. A portion of proceeds will go the Owatonna Quarterback Club. Fans can get autographs on a laminated poster that will be provided while supplies last.
Hy-Vee is also offering a one-day Huskies' Fuel Saver discount Saturday of 13-cents per gallon when you spend $25 to represent Owatonna's record this season (13-0) and the 25 total wins over the past two seasons.