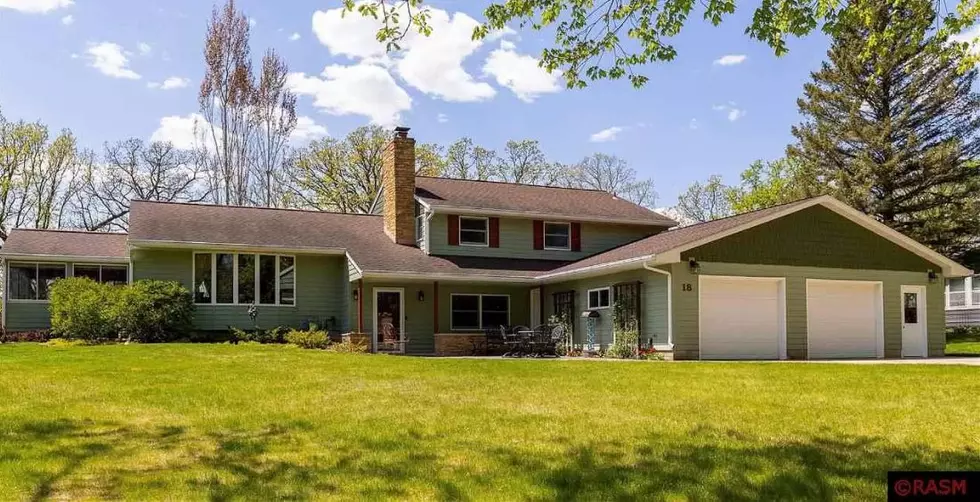 Home in Minnesota's #1 Small Town Has Awesome Views of Area State Park
Credit: Stephanie Meyer, New Ulm Real Estate LLC via Zillow
Have you heard about a southern Minnesota small town that was recently named the number one small town that people actually want to live in the ENTIRE COUNTRY? How cool! The Minnesota small town that got this recognition is New Ulm, Minnesota. If you want to see all of the small towns across the country that New Ulm beat, you can see those HERE.
I've only been to New Ulm once but it is a really cool town. So I wanted to check out the houses in the area and found this amazing home that's overlooking the state park in New Ulm which is Flandreau State Park. The reason I was in New Ulm that one time was to hike Flandreau so I can confirm that having those views in your backyard would be pretty amazing! Keep scrolling to check out pictures.
Home in Minnesota's #1 Small Town Has Awesome Views of Area State Park
According to Realtor.com the
number one small town
in the country where people actually want to live happens to be in southern Minnesota: New Ulm! So I decided to shop the houses in New Ulm and found this one that has great views of Flandreau State Park.
Top 10 Small Towns in the United States That You Actually Want To Live In
Realtor.com
has just announced its favorite picks for the top small towns in the United States. They might be small but according to them, these are not only affordable but places you'd actually want to live.