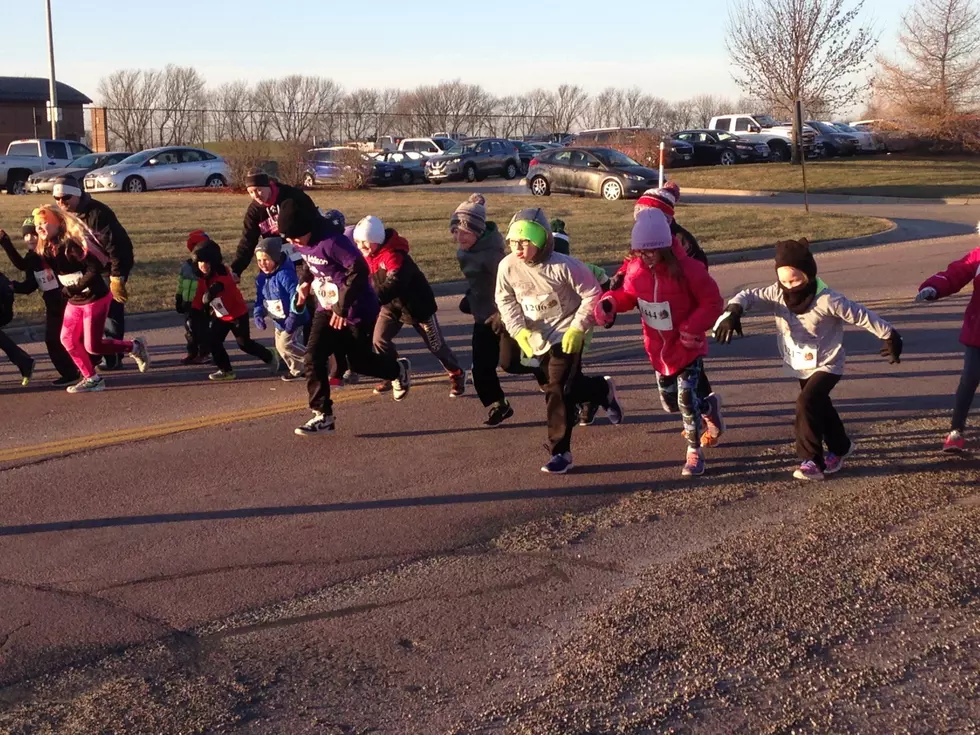 Grab Your Running Shoes for These In-Person Events
Roy Koenig/Townsquare Media
Grab your running shoes. Start your training. A couple of in-person fun run events are coming up this fall in Steele and Rice Counties. Each is an annual event, not something new. But the concept of running (or walking or strolling) an in-person event might feel anew after many events were canceled during the pandemic.
Enter your number to get our free mobile app
The Daikin Dash in support of the Steele County Relay for Life will be held Saturday, September 26. All registration fees go to the relay. The 5K is a run, walk or roll and starts south of the Four Seasons Centre in Owatonna at 8 am. This will be the sixth annual event. Get full details at www.relayforlife5K.com. This link takes you to the Anderson Race Management page.
Last year's Daikin Dash is memorable for taking place during a thunderstorm with torrential rain. I could not have more wet had I jumped into a lake. And if I had jumped into a lake, I probably wouldn't have had my shoes on. But it was a blast. The rain fell so hard and was wind-driven to the point it felt like needles.
The Steele County Relay for Life will be held as a car cruise on the evening of September 26 through downtown Owatonna, as announced on the relay's Facebook page.
The annual Turkey Trot in Faribault in support of Infants Remembered in Silence is also planning an in-person run/walk on Thanksgiving morning. 2020 marks the 12th anniversary of the event. The morning includes a 5K, 10K, tot trot and gobble wobble. Participants can also do their portion virtually if they prefer and still help out the organization.
Thanksgiving morning can be chilly as the kids in the lead photograph for this posting show. The course includes an emotional portion through a Faribault park, featuring pictures, names, and dates of infants and young children lost to death at a young age.
Steele County runners missed out on the From the Heart event in May to benefit local families battling cancer, the Smokin' in Steele 5K that raises money for the Owatonna Area Special Olympics, and the Rotary's STRIVE run during the Steele County Free Fair which attracts runners from all over. Each event was canceled.
Some of the major Minnesota runs turned into virtual affairs. Grandma's Marathon, the University of Minnesota's Goldy Gopher Run, and the upcoming Twin Cities Marathon were all left on the calendar. Runners plan their own course, run at their own opportunity, and turn in times electronically during virtual events.
Will These Annual Events Happen in 2020?
MUST-SEE: Recharge Your Mind, Body, and Soul With These Minnesota Wonders