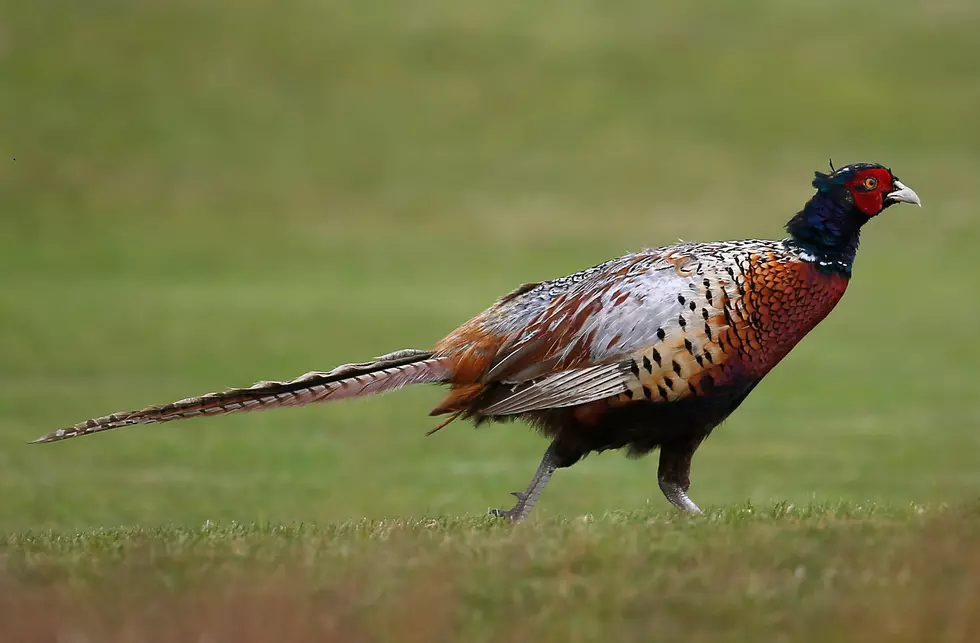 Governor's Pheasant Opener Coming to Southern Minnesota
Getty Images
After a two-year break due to the pandemic, the Minnesota Governor's Pheasant Opener returns to the calendar this fall. The Minnesota Department of Natural Resources (DNR) announces the resumption of the annual tradition for October 14 and 15 in Worthington. "It is a great opportunity to highlight the great pheasant habitat in our state and celebrate the sport of pheasant hunting," said DNR Commissioner Sarah Strommen in a news release.
Worthington also hosted the event in 2014. "We know that Worthington and the greater Nobles County area is a significant hunting destination," says Explore Minnesota Director Lauren Bennett McGinty. "We look forward to highlighting everything that area has to offer for hunters and families not just in the fall, but all year long."
Governor Tim Walz states, "I thank the communities of Worthington and Nobles County for graciously hosting this year's opener. As a hunter and lifelong Pheasants Forever member, I'm greatly looking forward to joining Minnesotans in this tradition, shining a light on the community, and celebrating critical conservation work in southwest Minnesota."
In other outdoor news, the DNR is accepting comments on their wolf management plan through August 8. "Wolf conservation is a high priority for the DNR and we expect this updated plan to help ensure Minnesota's wolf population remains healthy," said Dr. Kelly Straka, wildlife section manager. "Thank you to those who have already contributed to the extensive public and tribal engagement that helped create this draft. We are now asking folks to review the draft and share their thoughts with us."
Also, the DNR is doing a study of deer fawns in southern Minnesota for the first time in quite a while, "This is the first study of fawns in southern Minnesota in more than 20 years," said Eric Michel, farmland wildlife research scientist based out of the DNR's Madelia wildlife research station. "It's important because a lot has changed during that time, including predator populations and land use."
READ ON: See the States Where People Live the Longest
Read on to learn the average life expectancy in each state.