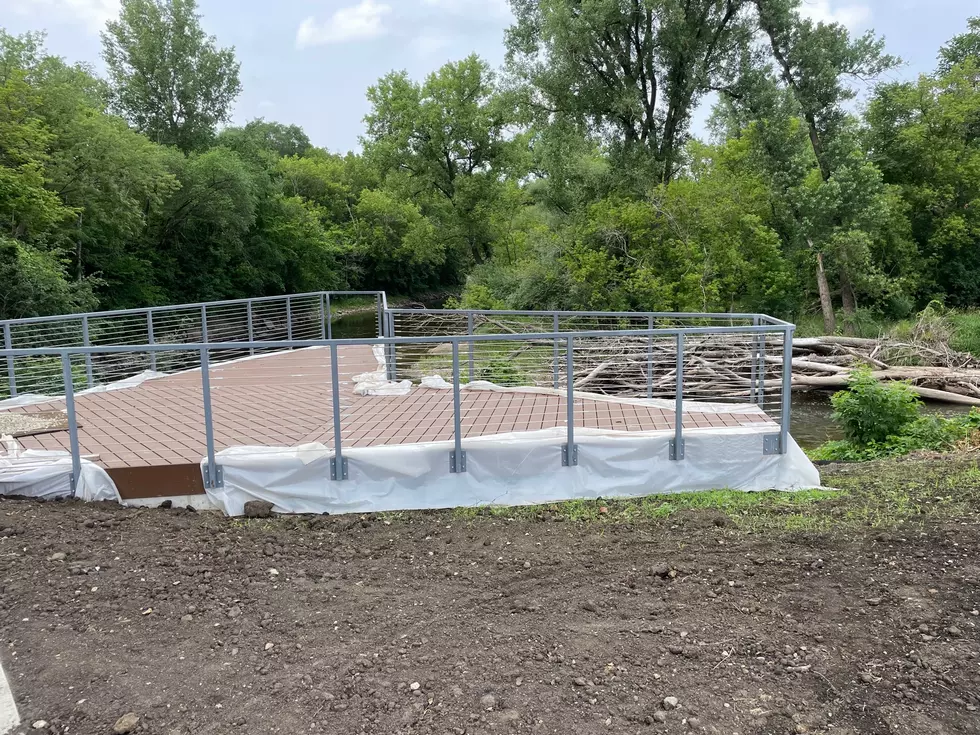 Fleckenstein Bluffs Park is Nearing Completion
Fleckenstein Bluffs Park River Overlook. Photo by Gordy Kosfeld
Paul Penansky, Faribault Parks and Recreation Director tells KDHL the Fleckenstein Bluffs Park has a few finishing touches before it's August dedication.
The Rice County Historical Society is planning a Fleck's Travaganza the weekend of August 19th through the 21st.
In addition to the dedication of the park the car cruise on August 19, 2022 will be led by the restored Rice County Historical Society Fleck's 1946 delivery truck.
There will also be a tour of the old Fleck's Brewery site.
I was told Fleck's made the best orange pop around.  Unfortunately I never had the opportunity to enjoy any of the beer or the pop produced by Fleck's in Faribault.
I stopped by the park recently and snapped a few photos.
I see families at the playground all the time which is awesome because there are some playgrounds in Faribault where you don't see a lot of activity.
Penansky believes with the newly constructed apartments next to the park there will be a lot of activity in Fleckenstein Bluffs Park which features an overlook of the Cannon River.
The belief is a number of selfies will be taken there of wedding parties, anniversaries, other special occasions.
The bathroom building has plenty of plug-ins attached on the cement pad side (east) for crock pots, etc.  A picnic table will be on that pad.
They will be seeding grass soon.  The hope is to get a sprinkler system in place to keep the park looking nice because it's in a highly visible area of town.
You remember the group Heatwave in the 1970's?
LOOK: The most extreme temperatures in the history of every state
Stacker
consulted 2021 data from the
NOAA's State Climate Extremes Committee (SCEC)
to illustrate the hottest and coldest temperatures ever recorded in each state. Each slide also reveals the all-time highest 24-hour precipitation record and all-time highest 24-hour snowfall.
Keep reading to find out individual state records in alphabetical order.