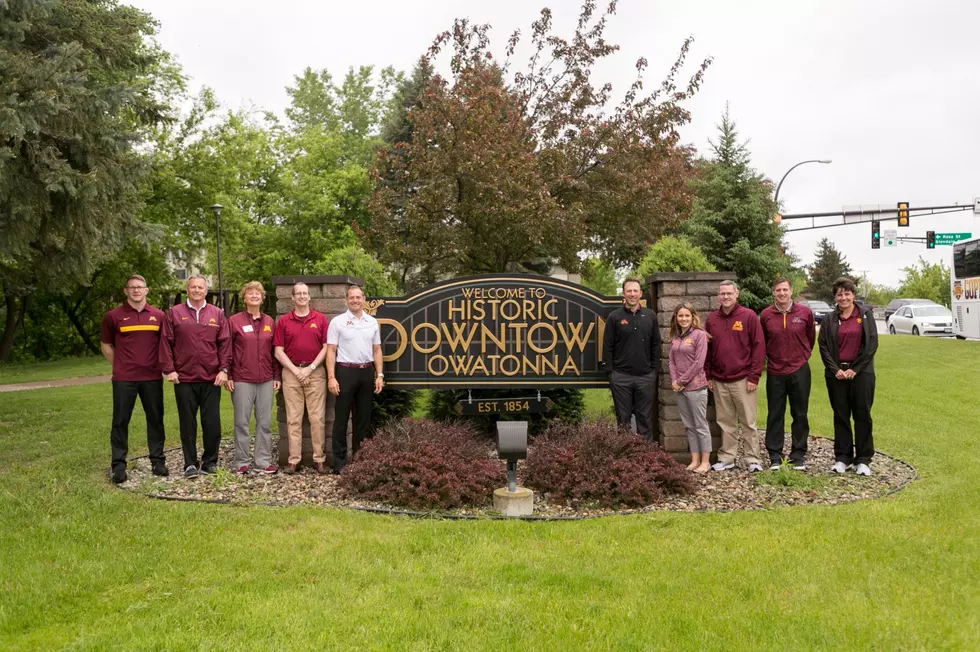 Gopher Football Coach Fleck Calls Owatonna's Stelter a Leader
courtesy of University of Minnesota
Owatonna graduate Andrew Stelter is entering his senior year with the University of Minnesota football team. PJ Fleck is his third head coach in the past three years.
Fleck acknowledged that is a difficult challenge, "He's really led well. It's very hard for him. He's one of those guys who had three head coaches in three years and you've had three cultures spun on you."
Fleck spoke about Stelter while appearing in Owatonna on Tuesday for the Golden Gopher road trip tour. "Andrew has been absolutely tremendous since I've been the head football coach. You talk about a hard worker. You talk about a 'Row the boat' type cultural guy. He has been everything that I could imagine walking into this culture to be able to have a guy to be able to conform to our culture. He's a perfect mix."
Stelter's career with the Gophers has included 12 starts over his sophomore and junior seasons. Fleck says Stelter has "been through a lot of adversity. ... So for him to be able to do what he's done and to make it through there and now become a stronger man. That's what life's all about." Fleck said he expects Stelter to be a contributor to the program as a senior: "He's going to play a lot of football for us. I'm proud of the leadership he showed in a short amount of time."
https://youtu.be/fbIcznJOvFc