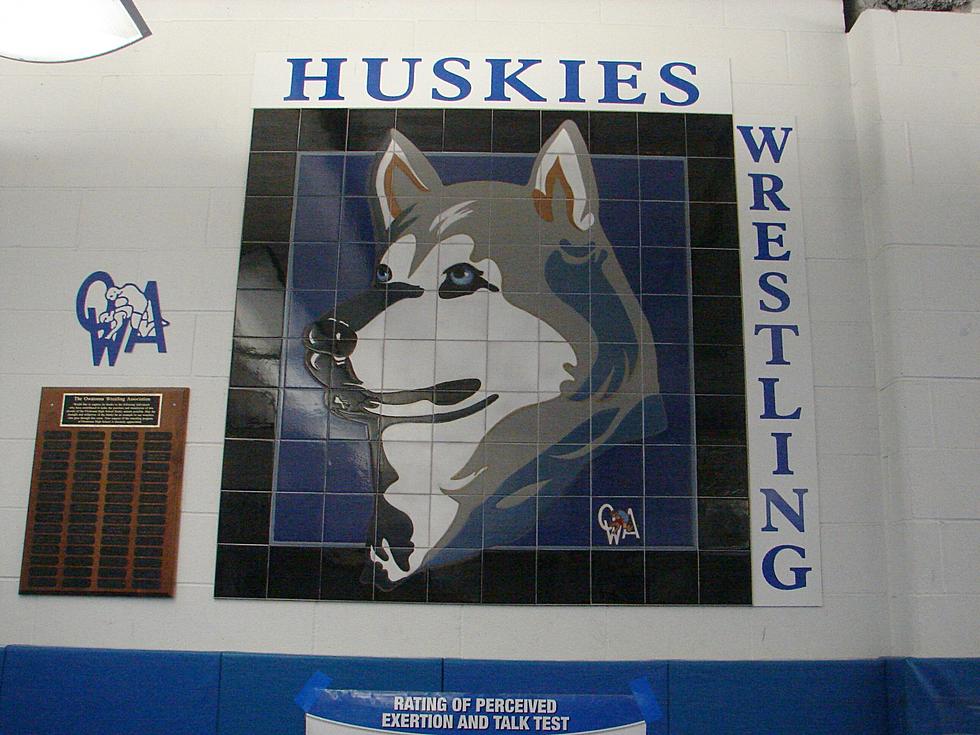 Former Owatonna Coach Reaches Remarkable Milestone
Roy Koenig, Townsquare Media
Coaching is in his blood. And that has led to wins. Many of them. Former Owatonna High School wrestling coach Scot Davis, now a co-coach at the St. Cloud co-op recently notched his 1,200th career coaching victory. The team recognized the milestone after a 57-18 win over Maple Grove Thursday, February 3.
Davis is in his 43rd year coaching and first with St. Cloud which is a co-op of Tech, Apollo, Cathedral and Granite City Baptist according to the Star Tribune.
Twenty-five of those years were spent at OHS, compiling a 886-124-1 record with a pair of state team championships in 1998 and 2005. Davis did an amazing job of lining up varsity tournaments to offer many opportunities for wrestlers.
He told Patrick Reusse of the Star Tribune, "Everyone wants to wrestle varsity. If they don't get to, you're going to lose some of them, and knowing what wrestling does for these young people...you don't want to see that."
Davis spent a short time at a couple of other high schools before his time in Owatonna from 1986-2011 which included 13 Big Nine Conference titles and a 60-win season in 2005. OHS went to state ten times during Davis' time with the program.
Since leaving Owatonna, Davis has coached at several locations.
He spoke with Reusse about the 2005 championship season, which included a tremendous win over Apple Valley in the state tournament semifinals. Kyle Schweisthal earned a win as an undersized heavyweight to propel Owatonna into the finals where they beat Simley for the title.
One thing I remember about the semifinal victory is hearing Larry Hovden exclaim, "The roof is lifting up," during the radio broadcast on AM 1390 KRFO with Dale Benjamin. (Davis and Hovden are pictured below.)
I really enjoyed working with Davis over the years and being a part of the epic post-season banquets.
Congratulations, Scot on victory No. 1,200. With many more to come, I'm sure.
Tiny Minnesota Home With A Private Beach Is A Sight To Be Seen