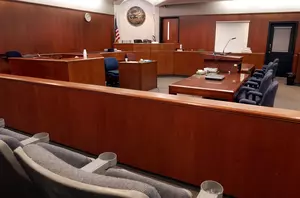 Former Kasson Cop Enters Plea in Sex Abuse Case
Getty Images
Faribault, MN (KROC AM News) - A former Kasson police officer accused of sexually abusing three children over a period of years has pleaded not guilty in one of the cases.
The plea was entered in Rice County Court by Julio Baez on Tuesday, one day after his 52nd birthday.
Baez is facing 21 counts of criminal sexual conduct charges in the Rice County case. The criminal complaint says the abuse involved three girls and occurred between 1999 and 2004 while Baez lived in Morristown and Faribault. The complaint says the abuse began when the girls ranged in age from 4 to 9-years-old. He has been ordered back to court for a settlement hearing Jan 9th. If a plea agreement is not worked out, a tentative trial date of Jan. 14th has been scheduled.
Baez is also facing similar charges in Dodge and Olmsted counties involving the same girls. An evidentiary hearing on the Olmsted charges is scheduled Nov 1st.