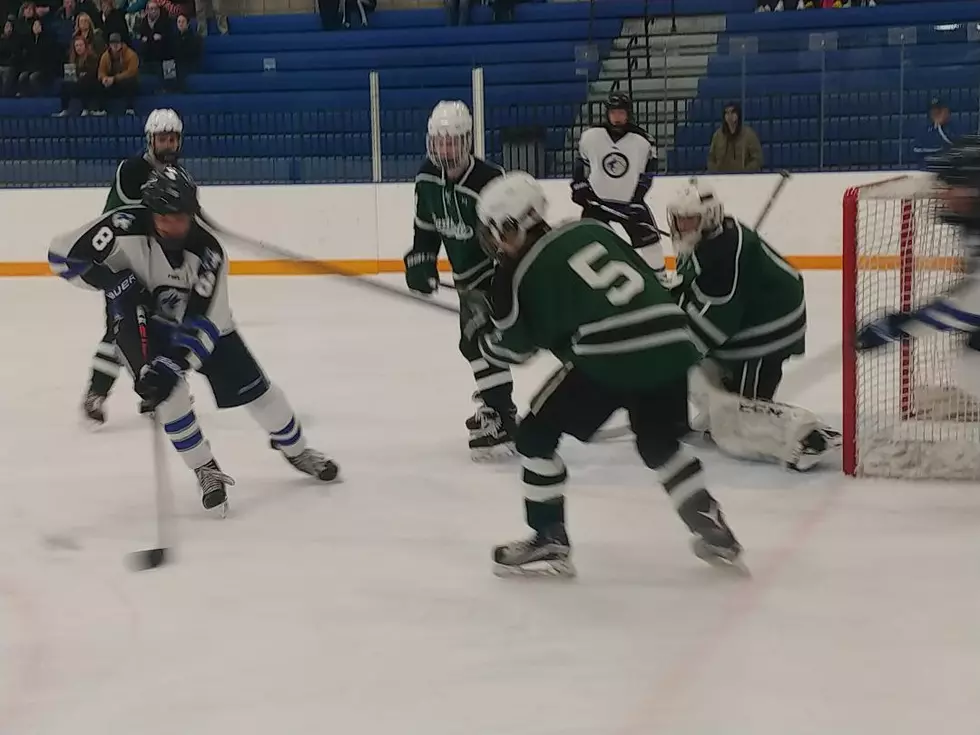 Faribault Boys Hockey Advances Following Overtime Win
Faribault and Owatonna
Faribault Falcons boys hockey senior Leighton Weasler scored 46 seconds into overtime tonight to defeat the Waseca Blue Jays at the Faribault Ice Arena.  With the win the Falcons advance to play Saturday afternoon in Rochester in the semifinals of Section 1A.  Senior Noah Murphy and junior Jordan Nawrocki were credited with assists on the game winner.
Faribault will play Mankato West who advanced following a 4-2 win over Albert Lea.  In the upper bracket top seed Dodge County defeated Winona 5-1 and Mannkato East skated past Minnesota River 4-2.
The Falcons got tremendous goalie work from Jake Dolter.  The senior stopped 41 shots to earn the win between the pipes.
Waseca goalie junior Ben Diedrich was very good also, stopping 26 Faribault shots.  The Falcons were 0 for 2, Blue Jays 0 for 4 on the power play.
Faribault started the scoring 13:11 into the first period when junior Zach Siegert scored a short handed goal with an assist by sophomore Zack Slinger.
Waseca tied the game 12:16 into second period when junior Charlie Huttemier scored with assists by freshman Kyle Alschlager and senior Jagger Johnson.
There was no scoring and there were no penalties in the third period.
Saturday's game will be broadcast on POWER 96 Radio with Jarred Becker on the call beginning 2:45 p.m. if it is on time.  Dodge County tangles with Mankato East at 11:30 a.m.  Both games are being played at the Rochester Rec Center.
Enter your number to get our free mobile app