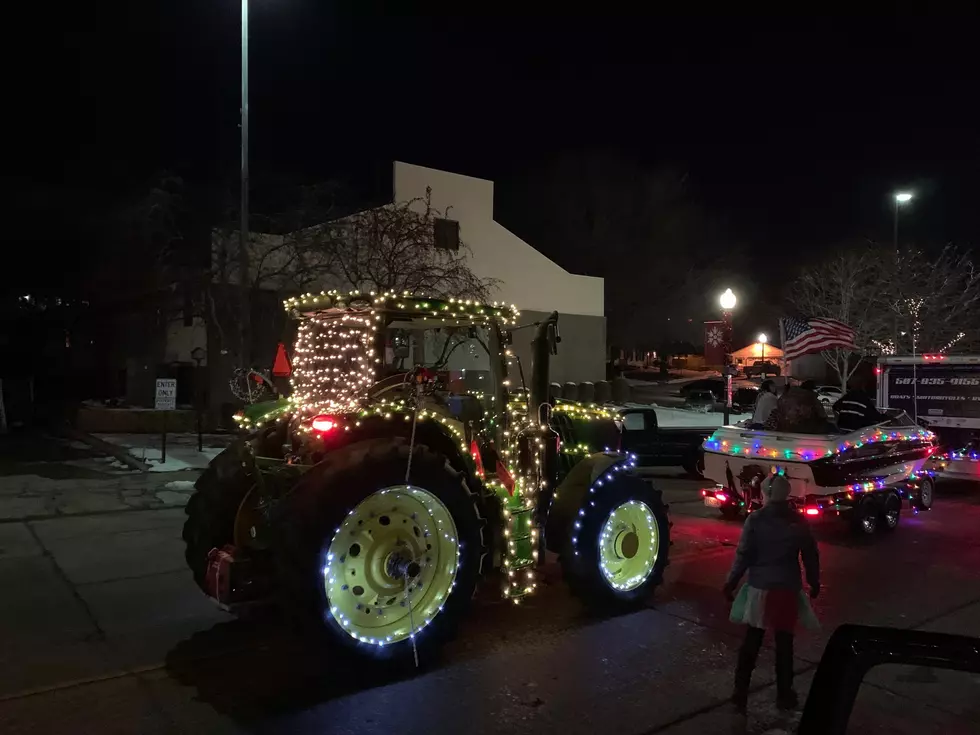 Faribault Area Chamber President is On AM Minnesota
Faribault Winterfest Parade 2019. Photo by Gordy Kosfeld
Faribault Area Chamber President/CEO Nort Johnson stops by the KDHL Studio today at 9:30 a.m. for AM Minnesota.  The Winterfest celebration was another success with more floats and bright lights in the parade and scores of people lining the streets in downtown Faribault.
I was honored to be the Grand Marshal and had a great time wishing everyone along the route a Merry Christmas.  I am horrible at estimating crowds so I asked people who are better at that like police and the estimation most gave was around 2,000 people.
There were people on both sides of the street pretty much all the way along the route with very few areas lacking bodies.  The neat thing to see was generations of people.  From the elderly to little ones were out enjoying the parade.
I saw much of the fireworks display as I was returning to Faribault from a Carleton basketball doubleheader broadcast in Minneapolis.  I was coming down I-35 and saw the display.
Thanks to the Faribault Area Chamber for placing me at the end of the parade just in case I didn't make it to town in time.
Enter your number to get our free mobile app