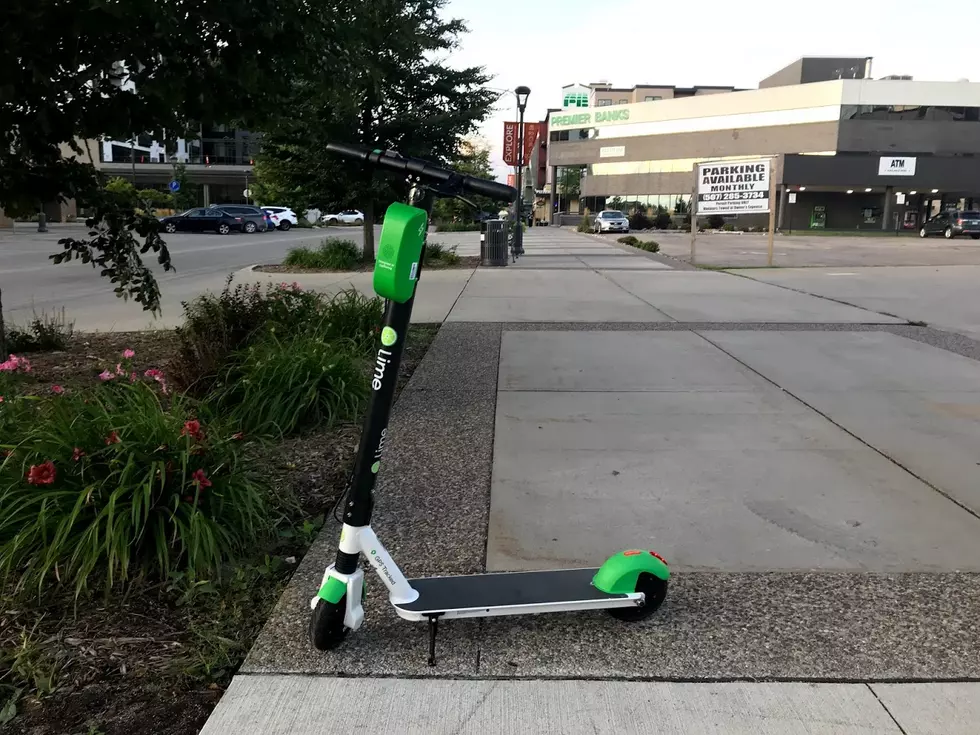 Even More Lime Scooters Will Be On Rochester Streets This Spring
CSJ/TSM-Rochester
Lime rolled into Rochester back in 2019 and quickly became a popular way to commute around town. During its first year of operation, Lime says Rochester residents put more than 60,000 miles on the rental scooters and that number has continued to grow.
5 Tips for Riding a Lime Scooter
I highly recommend that you check out these 5 tips before you hop on a Lime Scooter in Rochester.
"Lime is founded on a simple idea that all communities deserve access to smart, affordable mobility.
Through the equitable distribution of shared scooters, bikes and transit vehicles, we aim to reduce dependence on personal automobiles for short distance transportation and leave future generations with a cleaner, healthier planet."  - Li.me.
On Wednesday night the Rochester City Council approved a new two-year contract which will actually allow for even more scooters and electric bikes to be available for rent in Rochester. The new deal allows for up to 300 scooters and 50 e-bikes which is up from the 205 scooters and 18 e-bikes allowed last year.
The scooters and e-bikes are treated the same as regular bicycles under the city ordinances which means they must be operated in a bike or traffic lane and are prohibited from being used on sidewalks. To address complaints of riding on sidewalks, Lime instituted "sidewalk riding detection" technology in 2020. No word on how that worked.
Always follow helmet laws
Park properly by curbside
Do a pre-ride safety check
Apply brakes to slow down/stop
Be mindful of road obstructions
Always follow traffic laws
10 Least Expensive Places to Live in Minnesota in 2021
The cost of housing across the country has skyrocketed over the past year. More and more people want a place of their own but it's so expensive. Maybe you should consider moving to one of the 10 least expensive places to live in Minnesota in 2021 according to
Niche.com
.