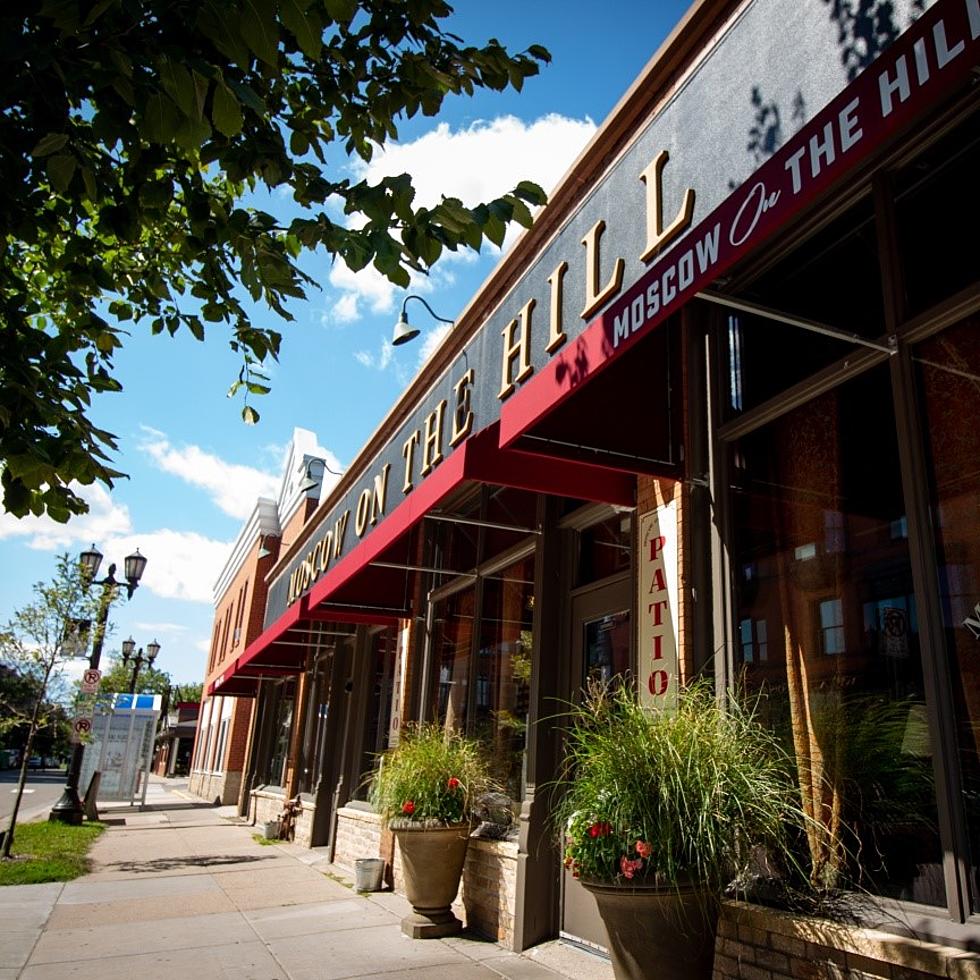 Popular St. Paul Restaurant Voices Support For Ukraine Amid Invasion
Moscow on the Hill Facebook
Over the past weekend, Capella Tower, U.S. Bank Stadium, IDS Center, Target Field, and Target Center all lit up in blue and yellow to symbolize their support for Ukraine amid the Russian invasion.
Beyond that, groups gathered on Lowry Bridge in Minneapolis to sing the Ukrainian national anthem, and restaurants took to share heartfelt messages.
One such restaurant was the beloved Russian eatery in St. Paul's Cathedral Hill neighborhood, Moscow on the Hill.
The business owned by Russian immigrants Marina and Naum Liberman took to Instagram on Thursday to condemn the violence by Russian forces and to show support to the citizens affected by it.
The Liberman's opened Moscow on the Hill in 1994 after arriving from Russia.
They wrote:
"We stand with our Ukrainian brothers and sisters and firmly reject Russia's aggression against Ukraine. Having immigrated to the United States to escape Russian oppression almost 30 years ago, our hearts are heavy as we watch the Russia-Ukraine Conflict unfold."
They finish their post by saying:
"Please keep your Ukrainian-American and Russian-American neighbors in mind during this very tough time — many of whom have family back in Russia and Ukraine. And let us all hope for a quick and safe resolution to the situation abroad."
Moscow on the Hill is a renowned St. Paul eatery. Visitors can find the restaurant at 371 Selby Ave, Saint Paul, MN 55102.
The menu specializes in comfort foods and classics. Plus, make sure to check out one of the 300 vodkas featured in their Vodka Lounge.
ROAD TRIP! 60 SMALL TOWN RESTAURANTS YOU HAVE TO VISIT IN SOUTHEAST MINNESOTA
Our listeners chimed in with their favorite small-town restaurants and even told us what to order when we visit. Below you'll see 60 great restaurants that you should try as you travel around southeast Minnesota.