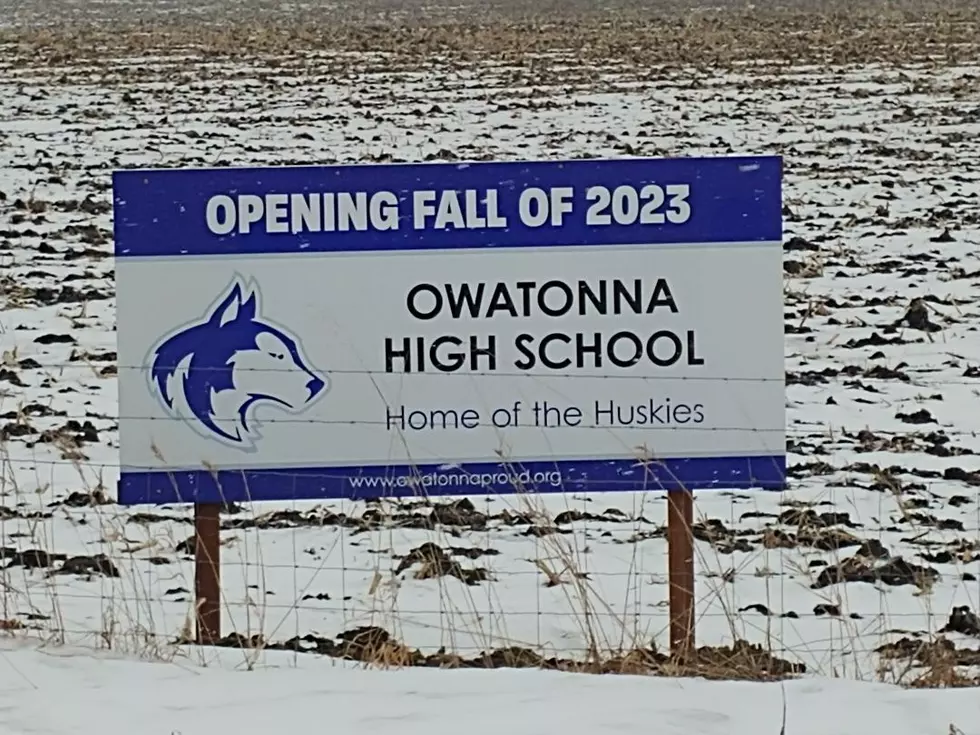 Donations Will Fund a Community Room in New High School
Roy Koenig/Townsquare Media
The Owatonna Public School District announced last week that a large community room within the new high school will be built thanks to donations from the ISD 761 Foundation and the Owatonna Foundation. Each foundation is donating $250,000. The school board meets Monday, January 25 and will officially accept the gifts at that time. Ground will break on the new school by this spring with classes to start in the fall of 2023.
A press release from the school district indicates, "The community room will offer a 2,400 square foot meeting space that will be conveniently located near the activities entrance of the new high school with additional access to the outdoor courtyard adjacent to the stadium."
President of the Owatonna Foundation Denny Meillier states, "The Owatonna Foundation is proud to be sponsoring a part of the new high school community room...This addition to the school will be a tremendous asset for everyone that lives in Owatonna."
Chair of the ISD 761 Foundation Bruce Paulson adds, "The 761 Foundation is happy to be part of the excitement and improved learning experience that the new high school will provide to generations of Owatonna students and their families."
Owatonna High School principal Kory Kath said, "This space will afford us the ability to connect students, staff, and community in very meaningful ways that will push collaboration to new heights. Student learning will be positively impacted with this space and will allow all learners, groups, and activities access for unique learning experiences, co-taught courses, and staff professional development."
Owatonna Schools Superintendent Jeff Elstad offers, "We continue to be thankful for the generosity of our local foundations and continue to be amazed by the pride felt by all who live and work within our community."
10 Facts You Probably Didn't Know About Minnesota