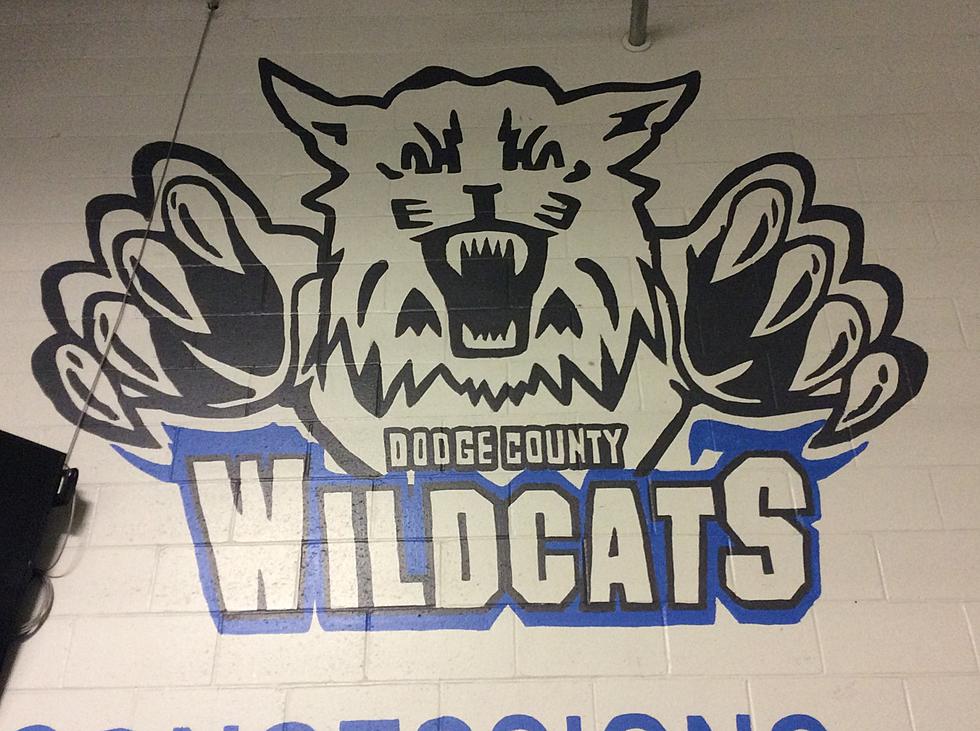 Dodge County Will Play for Hockey Championship Saturday
Roy Koenig/Townsquare Media
Dodge County is making the most of its first-ever appearance at the state high school boys hockey tournament. The Wildcats  beat fourth-seed Little Falls 4-1 on Friday to reach the Class A state championship game Saturday at 6 pm. Their opponent is Gentry Academy who is also at state for the first time.
Wildcats junior, and future Golden Gopher, Brody Lamb scored a hat trick to bring his tournament total to nine goals after his explosive performance of six goals in their quarterfinal win over top-seed, but COVID-depleted Hermantown.
On Friday the Flyers scored in the closing minute of the first period for the initial lead of the game. Charlie Blaisdell scored six minutes into the second to tie the game. Then Lamb took over. Read the full recap from the high school league.
The Stars of Gentry Academy have been beyond dominant this season. They take an 18-0 record into the title tilt. They are averaging nearly nine goals per game and held their opponent to one goal of fewer 13 times.
The Class AA title game for the boys features Lakeville South and Eden Prairie at 8 pm. The Cougars are in the finals for the first time. The Eagles played a back-and-forth game with Maple Grove late Friday, winning 6-5 in overtime. Neither team was ever ahead by more than a single goal.
Championship Saturday starts with the girls title games. At 11 am Proctor/Hermanton faces Gentry Academy. Edina and Andover meet for the AA final at about 1 pm.
In a fun local connection, Owatonna High School grad Eric Standke made his referring debut at the state tournament this week. Standke is a former coach in Owatonna and an occasional on-air color-commentator during KRFO coverage of high school hockey.
Enter your number to get our free mobile app
9 Times People from Minnesota, Iowa, and Wisconsin Were Featured on MasterChef
How many MasterChef contestants are from our neck of the woods: Minnesota, Wisconsin, and Iowa? There are actually 9 former contestants from one of those three states! Below you'll find those contestants, where they're from, and what season they were on.