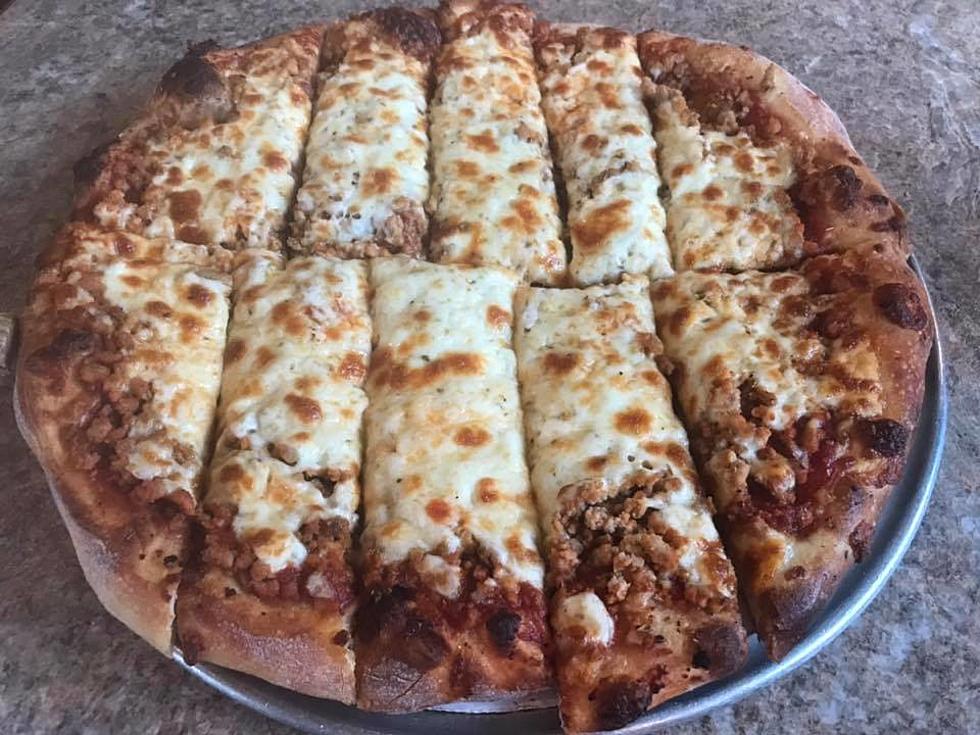 Cranky Hank's Pizza Is Now Open in Eastern Iowa
Facebook via Harris Pizza
After seven long years, I can finally stop by and get some Cranky Hank's pizza again! Yes, the pizza served in strange long slices is officially back and I can't wait to try it!
Cranky Hank's was long a staple at Lindale Mall in Cedar Rapids, but the pizza shop closed its doors in 2014. The business was named after owner Keith Hazen's father and was a featured stop for KHAK Listener Lunch from the very beginning.  Now Cranky Hank resides in the town of Shellsburg, a town where Hazen has made his home for the past 20 years, according to Vinton Newspapers. Hazen took over a building that used to be a bank in town, and so was born Cranky Hank's Pizza Bank.
Cranky Hank's Pizza Bank is located at 114 Pearl Street in Shellsburg. Hazen told the Vinton Newspapers that the renovation project on the building took a long time. He had to battle supply issues due to all the repairs following the 2020 derecho. Work was finally completed in December and early this month. Hazen stated that currently, the restaurant seats 43 people with hopefully room for more. Much of the building has stayed intact, including the bank vaults which are now used to store pizza ingredients!
Fans of Cranky Hank's will also be happy to know that all their favorite pizzas are back. Specialty pies like B Cranky, BBQ Chicken, Fajita Chicken, Tater Pie, Chicken Bacon Ranch Potato, and the Kitchen Sink are all on the new menu too. Cranky Hank's Pizza Bank is currently open Friday and Saturday from 5 p.m. to 10:30 p.m. and on Sunday from 2 p.m. to 7 p.m. Hazen to the Vinton Newspapers that he expects to expand the stores hours in the near future.
I know I speak for many who say welcome back Hank!
Eastern Iowa Restaurants That Opened/Reopened/Relocated in 2021
LOTS of new restaurants opened here in Eastern Iowa in 2021! Here are a list of them, plus restaurants that reopened or relocated.
10 Awesome Cedar Rapids Restaurants