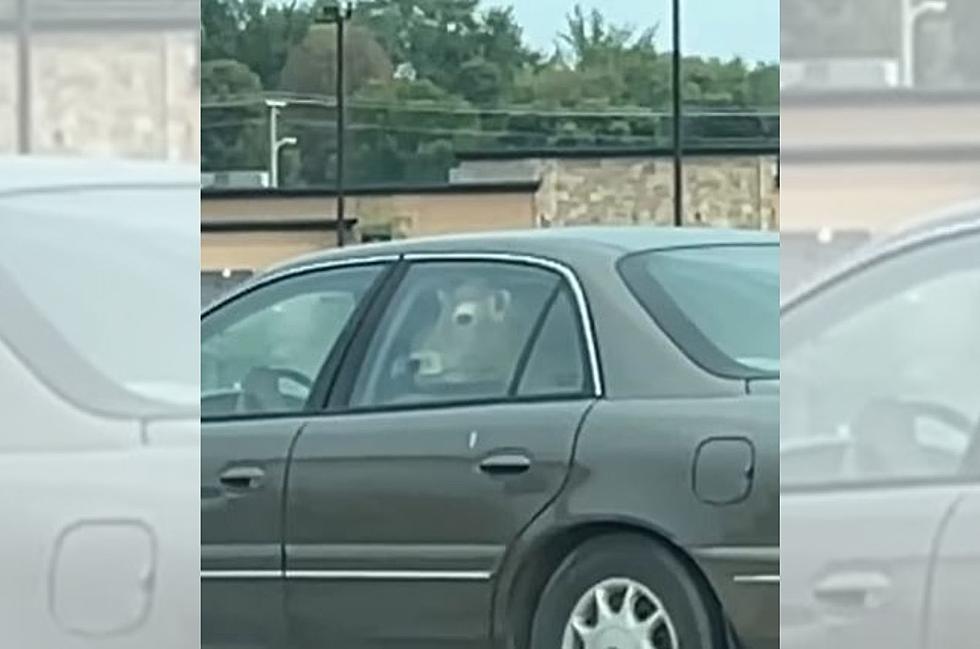 Cow Spotted in the Backseat of a Car in Wisconsin McDonald's Drive-Thru [WATCH]
Credit: Jessica R. Nelson via Facebook
Only in Wisconsin, right? A woman named Jessica was waiting in line at the Marshfield, Wisconsin McDonald's when she noticed something a little bizarre: a cow hanging out in the backseat of a car ahead of her in line.
Thankfully Jessica decided to take a video of the cow in the backseat and shared it on Facebook. I feel like if she didn't people may not have believed her! Now the video is going viral. The text on the video is hilarious: "There's a whole a-- cow in the back of that car!!!"
The Associated Press spoke to Jessica about the video and she told them that the family of the owner of the cow had seen the video and reached out to her. They said that the cow is a calf which makes a lot more sense as to how the cow fit in the back of a Buick. But they also said that there were two MORE calves in the backseat, they were just laying down so you could only see the one. Three whole a-- cows in the back of a Buick!
The reason they were in the car was because they had just purchased the calves at an auction. So the owner must have gotten hungry and decided to stop at McDonald's before heading home.
If you ever see something wild like this, feel free to take a video (SAFELY!) and send it my way! You can send videos, pictures, and chat with me on our free app.
Sleep With Cows at Unique Airbnb in Northern Iowa
At New Day Dairy, a dairy farm in Clarksville, Iowa, they have a unique Airbnb you can stay in. In this Airbnb, you get to "sleep" with the cows! Not really, but you share the same building with them. The Airbnb is connected to the cow barn with big windows where you can watch the cows go about their day.