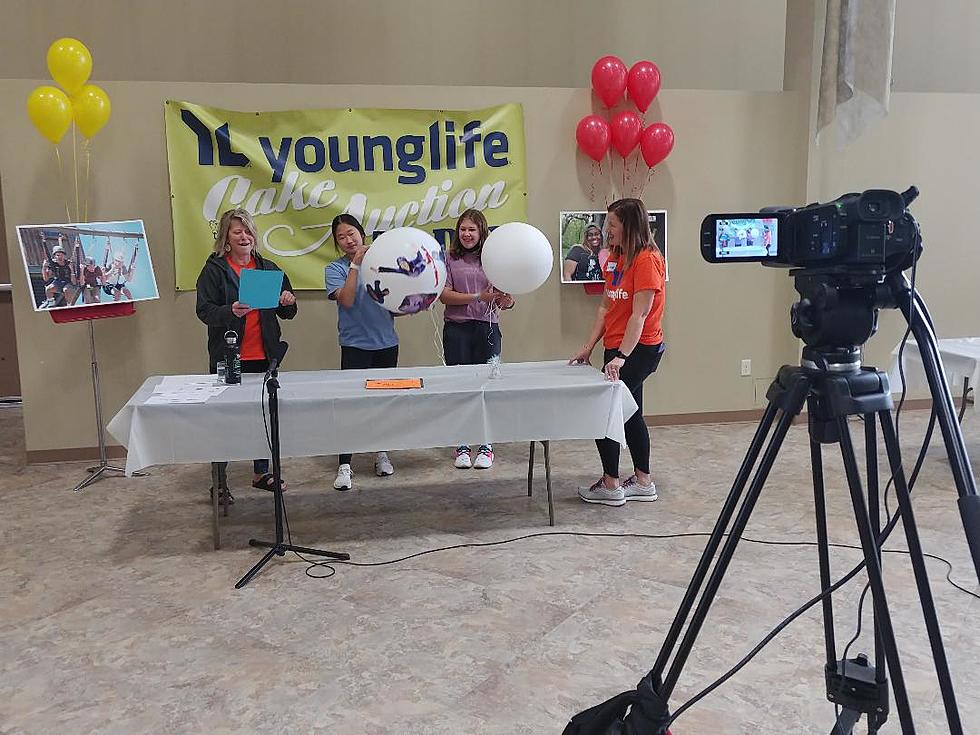 Counting Down to 100+ Incredible Steele County Cakes
Roy Koenig/Townsquare Media
Let them bid on cakes. The 44th annual Cake Auction hosted by Steele County Young Life is Saturday, April 23 at Trinity Lutheran Church. Online bidding begins Thursday, April 21 on nearly 150 cakes and specials. Doors open at 8 am Saturday.
Extra activities are scheduled for the noon hour with lunch and a pair of live auction items. Chick-Fil-A sandwiches will be available. A game of Too-High-or-Too-Low will be held to win a MacBook Pro. Young Life students will share how the program has impacted them. On-the-go sale cakes are $40. Vote for the Best Baker too.
One of the live auction items is a week-long stay at a Bend, Oregon condo to be used in 2023 with a $500 travel gift card included. Live bids will also be taken for a wine-tasting experience for 10-12 people.
Steele County Young Life Director Lindsay Thompson thanks supporters in an email announcement for the cake auction, "Thank you for your continued support in many ways. Please pray that doors will open to share the unending love of Jesus with those in our community. Also, continue to pray for our kids and that our volunteers feel guided as they walk alongside kids through the good and hard times of life."
Go here for online bidding information and to review the cakes and special add-ons.
Saturday, April 23 details:
Cake Auction at Trinity Lutheran Church, 609 Lincoln Ave South, Owatonna
8 am - 12 pm. See the cakes, purchase sale cakes
12 pm - 1 pm. Live auction items lunch, Too High or Too Low
1 pm - 3 pm. Pick up cakes/specials at Trinity Lutheran Church
Check out these FIVE BIG EVENTS happening in Steele County this spring.
CHECK THESE OUT: Incredible Cake Creations From Young Life Auction