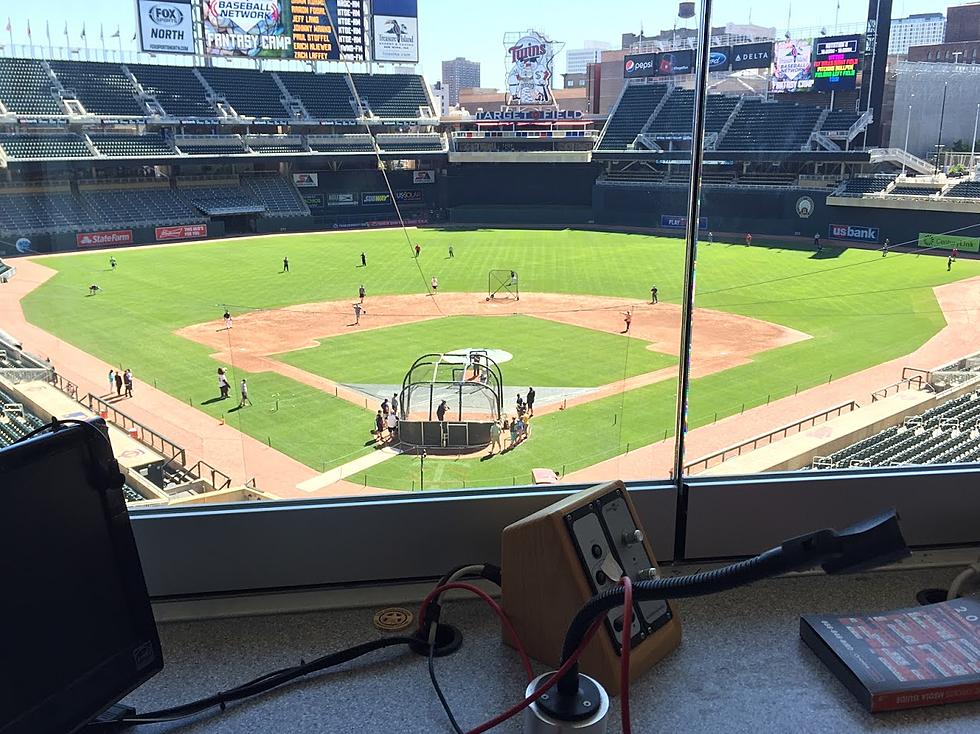 Could the Minnesota Twins Move Opening Day to Friday?
CSJ/TSM-Rochester
Outdoor baseball in early April in Minnesota is quite a concept. Someone should consult with Mother Nature, however. With all that said, the Minnesota Twins have never had to postpone their Home Opener in their 12 seasons at Target Field. That could change this week.
The Star Tribune reports, "The Twins are closely watching weather forecasts this week, particularly the one that predicts rain or perhaps snow on Thursday and temperatures in the high 30s or low 40s." The schedule builds in an off-day Friday, "when temperatures are expected to be at least five degrees higher and the playing surface dry," the report continues.
The Twins are slated to play Seattle at 3:10 pm on Thursday, April 7 on AM 1390 KRFO/94.7FM.
The Minnesota Department of Natural Resources (DNR) reports that the chilliest Home Opener at Target Field (through 2018) was 36 degrees in 2013. The biggest temperature extremes happened while the Twins were playing at Metropolitan Stadium. The official high for the day April 14, 1962, was 34 degrees with brisk winds. The game was played that day. The opener in 2018 rivaled those frigid conditions. But the game was still played due to even an even colder forecast the next day.
The warmest opener according to the DNR was April 22, 1980, at 90 degrees. The report from the DNR states, "The average high temperature for the day on the dates for the home openers over the 29 years is 58 degrees."
The only time there was an official trace of snow on the Twins' home-opening date, ironically, was the latest opener on April 23, 1972, "The afternoon had temperatures in the low 40s with rain showers and a few ice pellets mixed in."
The first Opening Day game at Target Field saw a high of 68 degrees. The high temp hit 60 in four openers at Target Field (though 2018).
If you hold tickets to the Home Opener, prepare are chilly conditions whether they play Thursday or Friday. Or curl up in front of the fire and listen to the call on AM 1390 KRFO/94.7FM.
Check out these 50 fascinating facts about dogs: