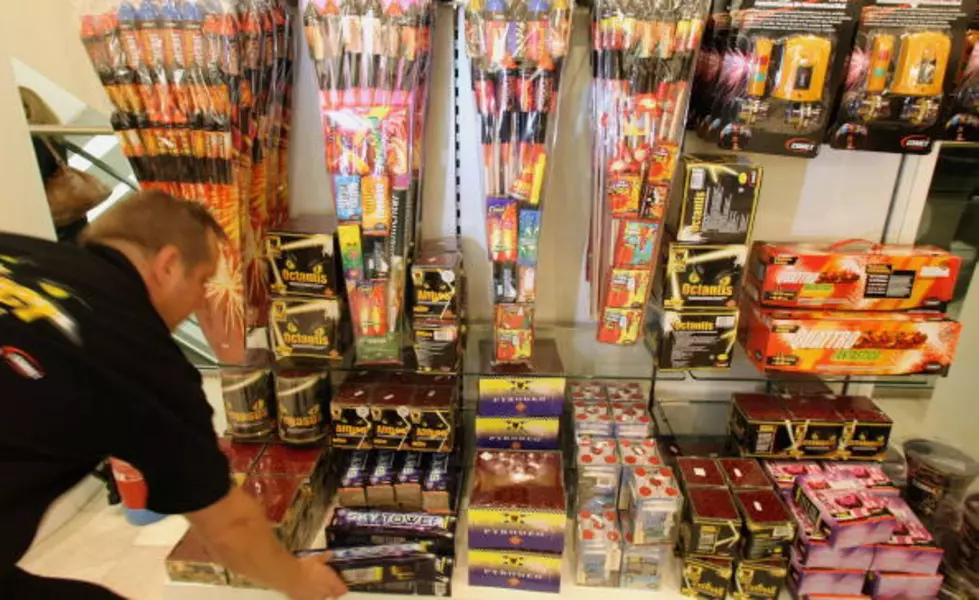 Could Be Less Bang For Your Buck This 4th Of July
Ralph Orlowski/Getty Images
If you plan on doing fireworks this 4th of July, distributors are recommending you shop early due to lower inventory this year.
Owner of Wisconsin's Fireworks City, Cele Rasmussen, says the fireworks shelves look a lot like the hand sanitizer shelves did last year.   "Buy early because stock is short," Rasmussen said. "I'd say we're short by about 30%," he said.
Rasmussen has been in the fireworks business for over 2 decades and says he's never seen anything like this.  Last year there were really no public fireworks displays and backyard displays were everywhere, making up for lost sales to the big guys.
Dealers saw the shortage coming last fall with production of fireworks down in China due to the pandemic. "So we've been trying to work on it all winter," Rasmussen said.
With shipping containers stuck overseas, it is costing more to get them over here before the 4th.  Of course, that means the increase in cost will surely be passed on to consumers. "There's gonna be an increase in prices just because shipping has doubled since last year," Rasmussen said.  Vendors are predicting a 10% to 20% increase in fireworks prices this year.
Items in short supply are things like fountains, novelty packs and those scare the crap out of my dog artillery shells.
Some Minnesota communities are scrapping the idea of fireworks this year completely. So far, it looks like St Cloud area is still planning a few displays around the area.
On the bright side, maybe my neighbor at the lake won't have enough aerial bombs to fire 10 off every night for the rest of the summer.
(wcco)
10 Pet Peeves Only Minnesotans Understand