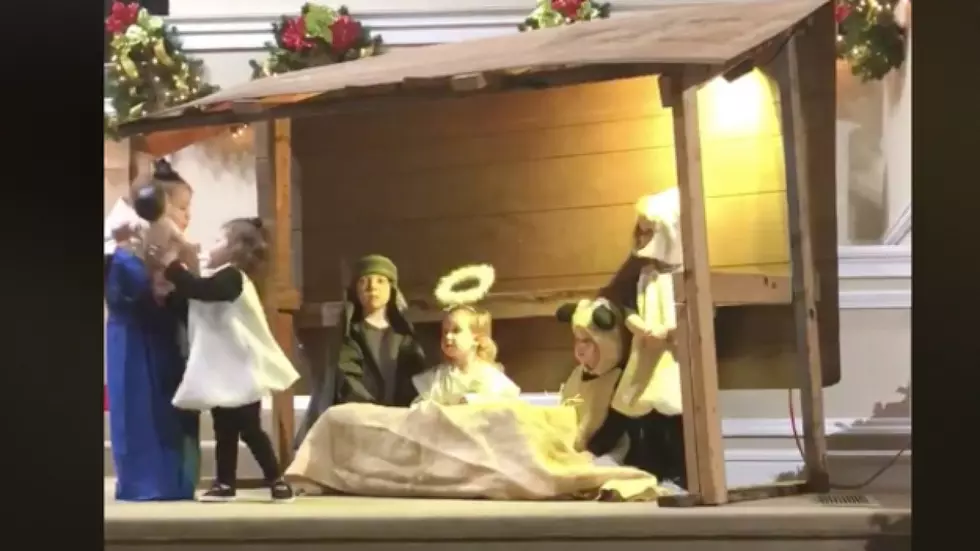 Church Service, Kids, and A Live Nativity Scene – What Could Possibly Go Wrong? [WATCH]
Photo credit: Tana Benson via Facebook
The BIG day is finally here, after several rehearsals, the little kids are finally getting to sing in "Big Church" and show off their portion of the Christmas program. This has been a big deal in my church, and my children loved it when they were able to come up and sing for the adults.
I absolutely love this video. The kids from this East Tennessee Church are on display as the Nativity Scene; complete with an angel, Joseph, Mary, and sheep surrounding Baby Jesus. There's also a children's choir singing "Away In A Manger." Thankfully they did not use a real baby, but, a doll, as one of the sheep decided to take the doll and dance around.
Mary was having nothing to do with that, and kept trying to take the doll from the sheep. These kiddos are 2 years older now, the video is from 2017, but, you know this is one of those things that will be shared forever. Kids, yep they steal the show, and are so entertaining.
Enter your number to get our mobile branded app