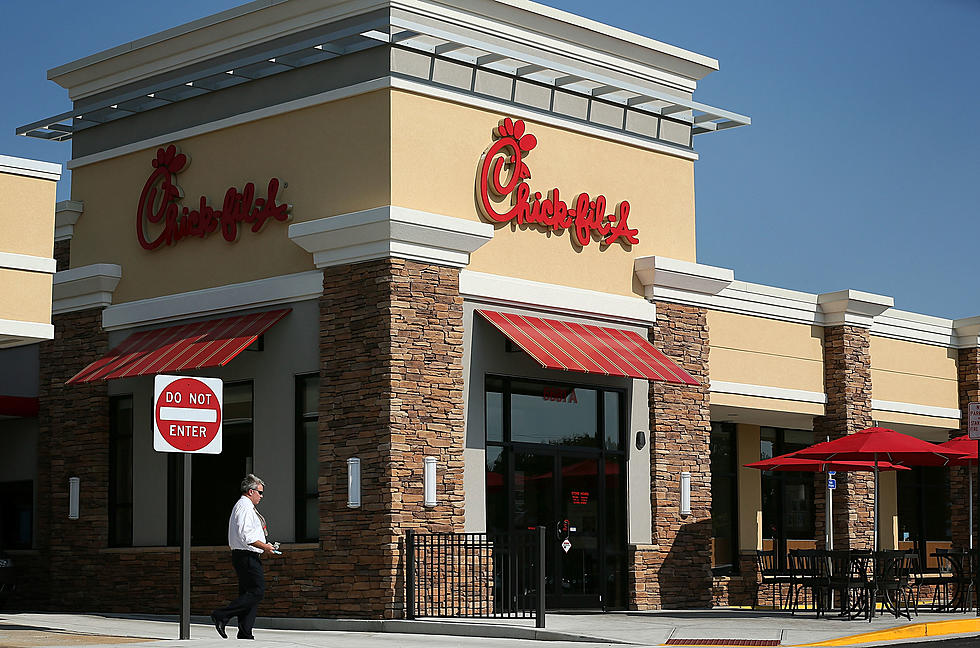 Chick-fil-A Postpones 'Cow Appreciation Day' Due To COVID Concerns
Getty Images
A few days ago, Chil-fil-A was recognized as the top chain in the country in the latest American Customer Satisfaction Index Restaurant Report. Unfortunately, the chain known for its delicious chicken sandwiches and excellent customer service is postponing its signature promotion.
Chick-fil-A's has postponed their annual Cow Appreciation Day because of the COVID-19 pandemic. If you aren't familiar, it's an annual event in which they encourage customers to dress up like a cow in order to receive a free chicken sandwich. The chicken chain told USA TODAY, "2020 has been a challenging year, and for the time being, we have decided to postpone the annual holiday in honor of our beloved bovines."
On their website they say, "Just because Cow Appreciation Day 2020 is postponed doesn't mean your family can't enjoy cow-themed quality time together.  Click here to view, download and print activities on Pinterest and enjoy making memories with your herd!"
A make up date hasn't been announced.
GORGEOUS: Million Dollar Homes For Sale in Rochester, MN