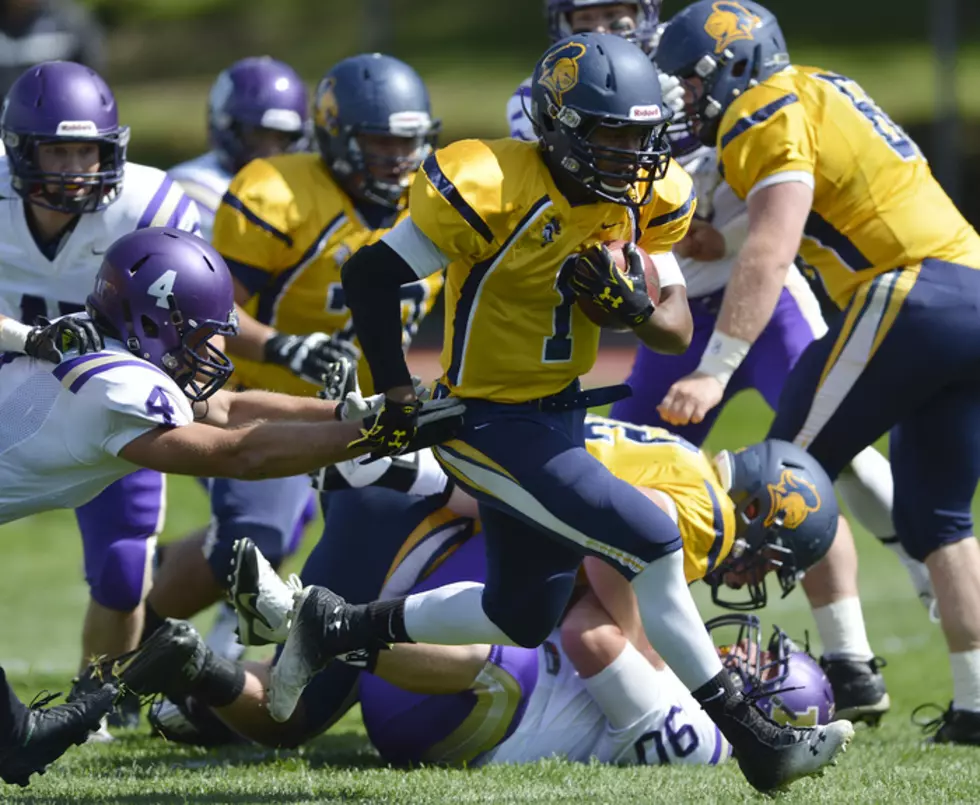 Carleton College Cancels Fall 2020 Sports
Carleton Football File Photo from Carleton College
Due to ongoing concerns about COVID-19 Carleton College announced today the decision to cancel all competitions involving it's varsity athletic teams this fall.  No decision has been made about the winter and spring sports.
In the news release Carleton Athletic Director Gerald Young says, "It absolutely breaks my heart to have to announce to our student-athletes and coaches the cancellation of the fall season.  However, the health and safety of our athletes, coaches, support staff, and spectators are paramount, it is unquestionably the right decision at this time."
The cancellation notice put out by Carleton goes on to say. "The recent resurgence of the virus across many states reveals the conditions related to the pandemic continue to change on a daily basis.  The decision to cancel varsity athletics competition during the fall was made due to restrictions, including physical distancing measures, limits on college travel, and a reduction in the number of students allowed to return to campus, that are being put in place to focus on the health and safety of all Carleton community members.  Those restrictions rule out participation in intercollegiate athletic competition."
Young says although disappointed with this outcome, the Carleton coaches support this decision and now turn their focus to creating positive interactions and training opportunities for the affected programs.  All sports teams, both those in their regular and non-traditional seasons will be permitted to practice during the fall term following NCAA and MDH (Minnesota Department of Health) guidelines.
The news release concludes, "While winter sports teams will not compete during fall term, no further decision has been made at this time regarding these squads' schedules during Winter Break or when teams can return after Winter Break.  That information will be communicated to affected programs at a later date, as well as updates about the schedules for spring sports teams."
Carlton competes in the Minnesota Intercollegiate Athletic Association (MIAC) Conference.
MIAC Commissioner Dan McKane told KDHL the landscape is changing a bit now in collegiate sports.  He says, "The MIAC is planning on playing this fall.  We are still figuring out how to make this fall safe."
LOOK! Best Local Deals, Discounts, and Freebies During Coronavirus Pandemic