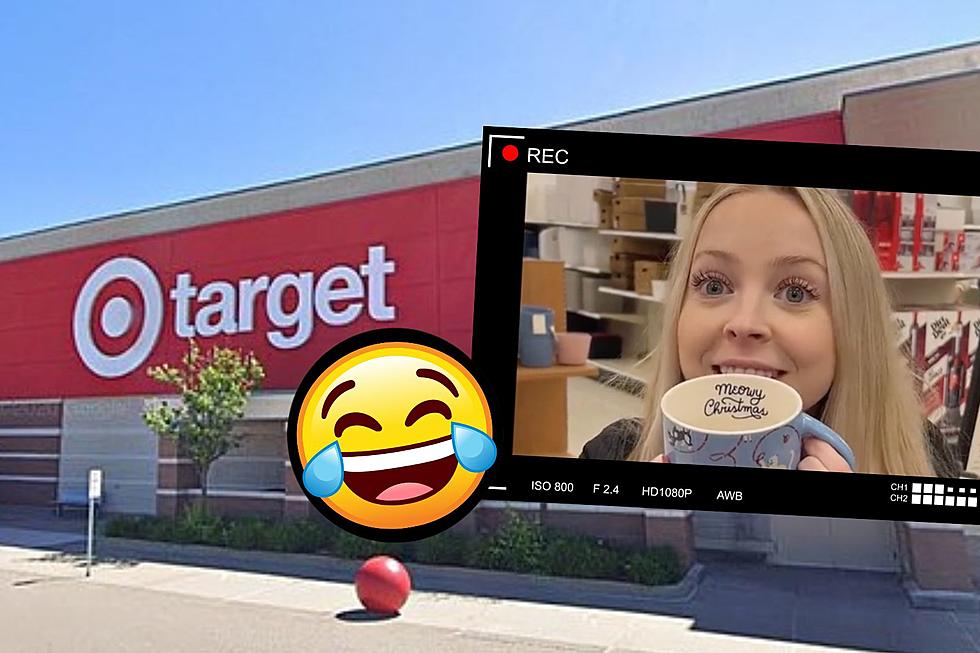 Check Out This Hilarious Video of Women Shopping at Target in Minnesota (WATCH)
Google/TikTok/Canva
A TikTok duo created one of the most real videos about women and the Minnesota-based store, Target...I almost feel like they were recording my own life.
Check Out This Hilarious Video of Women Shopping at Target in Minnesota, Iowa, Illinois, and Wisconsin
Not sure about your #TargetRun experiences, but when my kids were little and basically attached to my hip, going to Target by myself was a luxury that hardly ever happened.  When that moment DID happen, I would walk slowly through all of my favorite aisles, especially the clearance aisles, just to see what I was missing out on while babies were spitting up on me.  I have no idea how to explain the feeling but if you know...well, you know.
Next thing you know, you've been at Target for over an hour and somehow found 32 adorable things you had no idea that you actually needed, but look, there they are in your car.
One duo with a TikTok called kayandtayofficial somehow captured a few of those moments that I felt on TikTok, and if you don't laugh, obviously you have never been on a Target Run.
READ MORE:  Breaking - Minnesota Target Store Closing For Good
Check Out All Of The Free Contests Happening in Rochester, Minnesota!
Just the other day, I got a note that said, "Jessica, you just made my day".  Sometimes I hear that when I play someone's favorite song but this time, it was because I handed out a pair of Ed Sheeran tickets.
Yep.  That could have been you I gave those tickets to.
I promise, more contests are coming.  And actually, I wanted to give you a heads-up because something big is coming soon.  Download the Y-105FM app now so you don't miss out on all of the free stuff that I'm handing out next.  That's how Holly won tickets for her family to see the Harlem Globetrotters in Rochester.  You could be the next winner!
READ MORE:  One of Rochester's Favorite Stores Invaded By Gigantic Tents
13 Foods That Will Be Hard to Find in the U.S. in 2023
I'll never forget walking through the grocery store in April 2020 and seeing shelves completely empty. Thankfully, we aren't seeing shortages to the magnitude that we did in 2020 but the experts at
The Daily Meal
are anticipating 13 food items that might be hard to find in 2023.